For the creative mind of Cleto Munari, 5 planets, here reproduced in Alps Green marble, are arranged in this table inside a firmament of white Pentelic marble.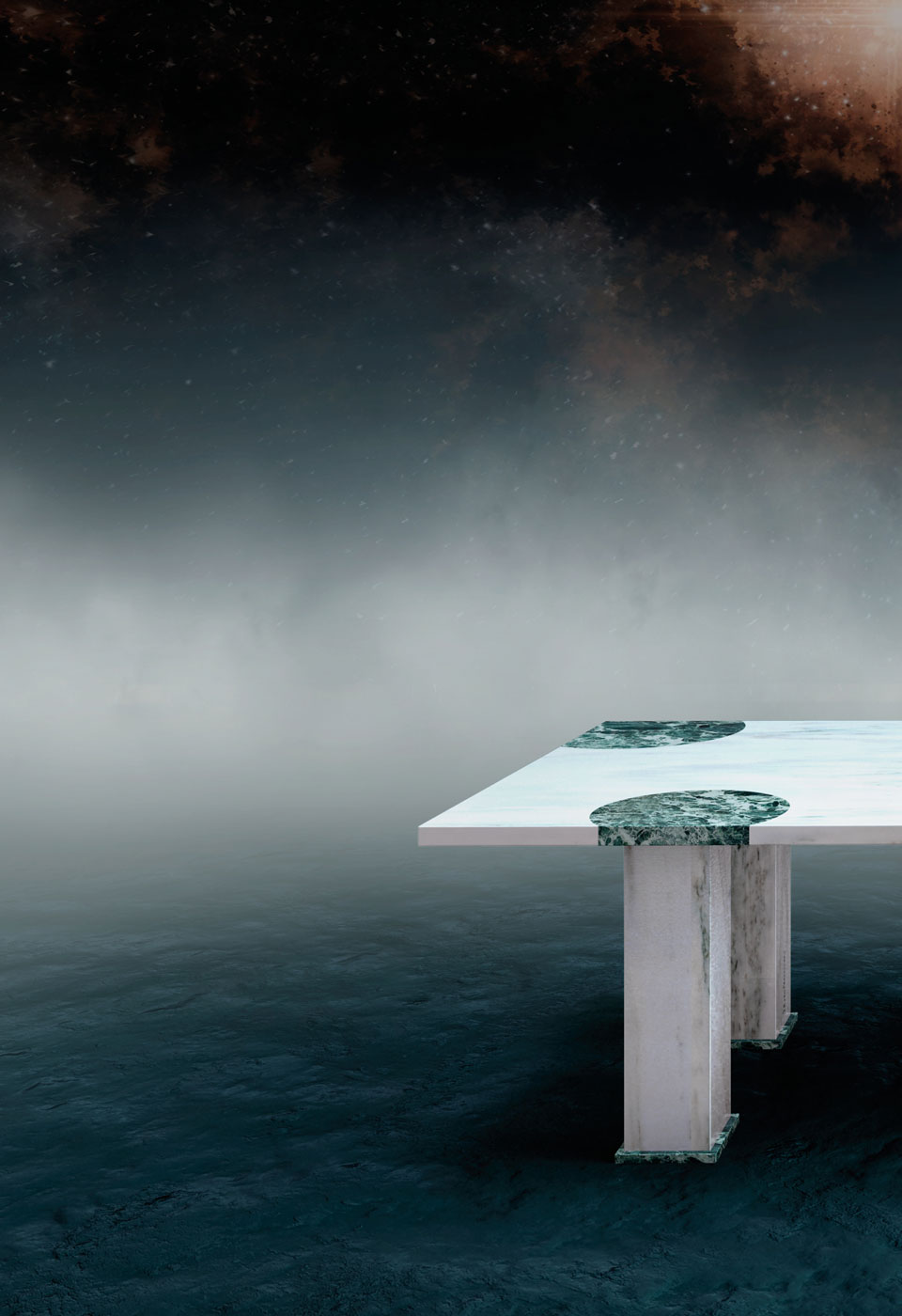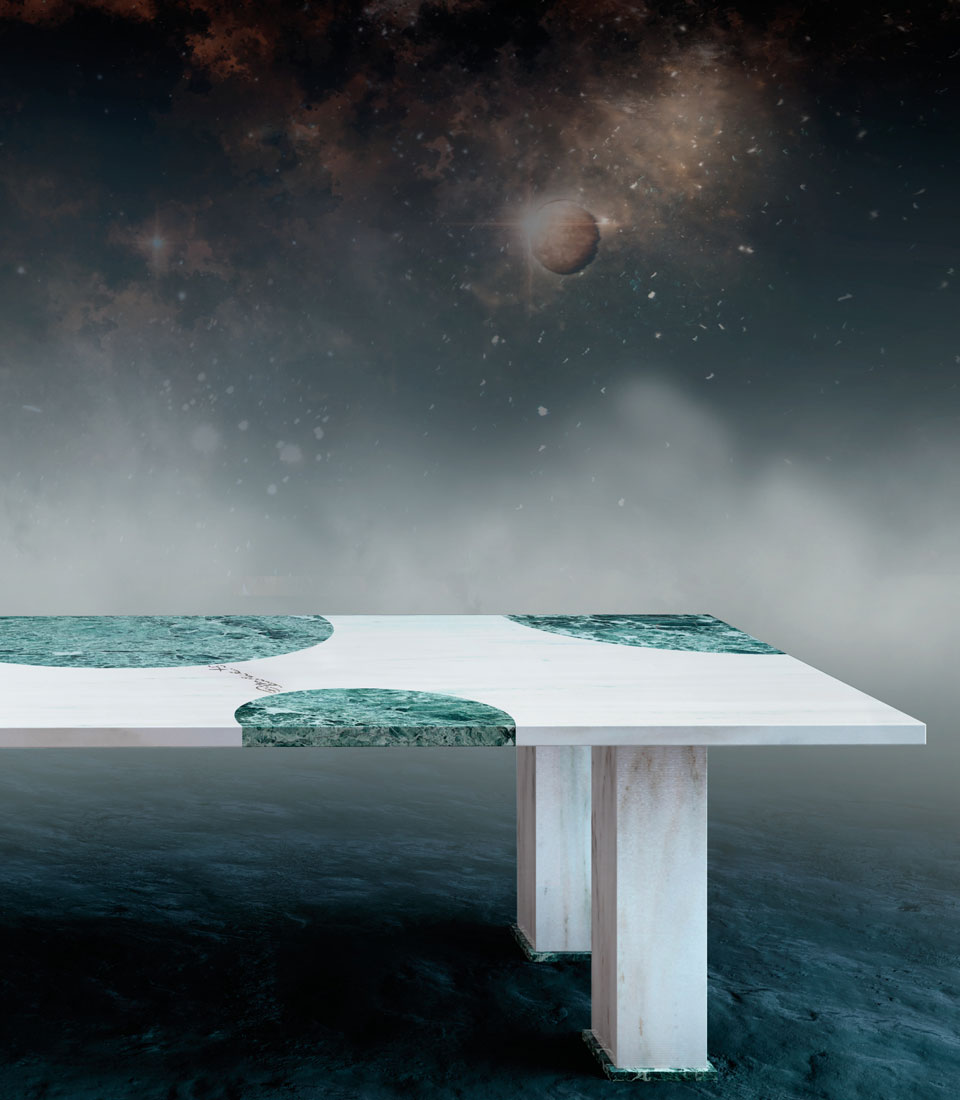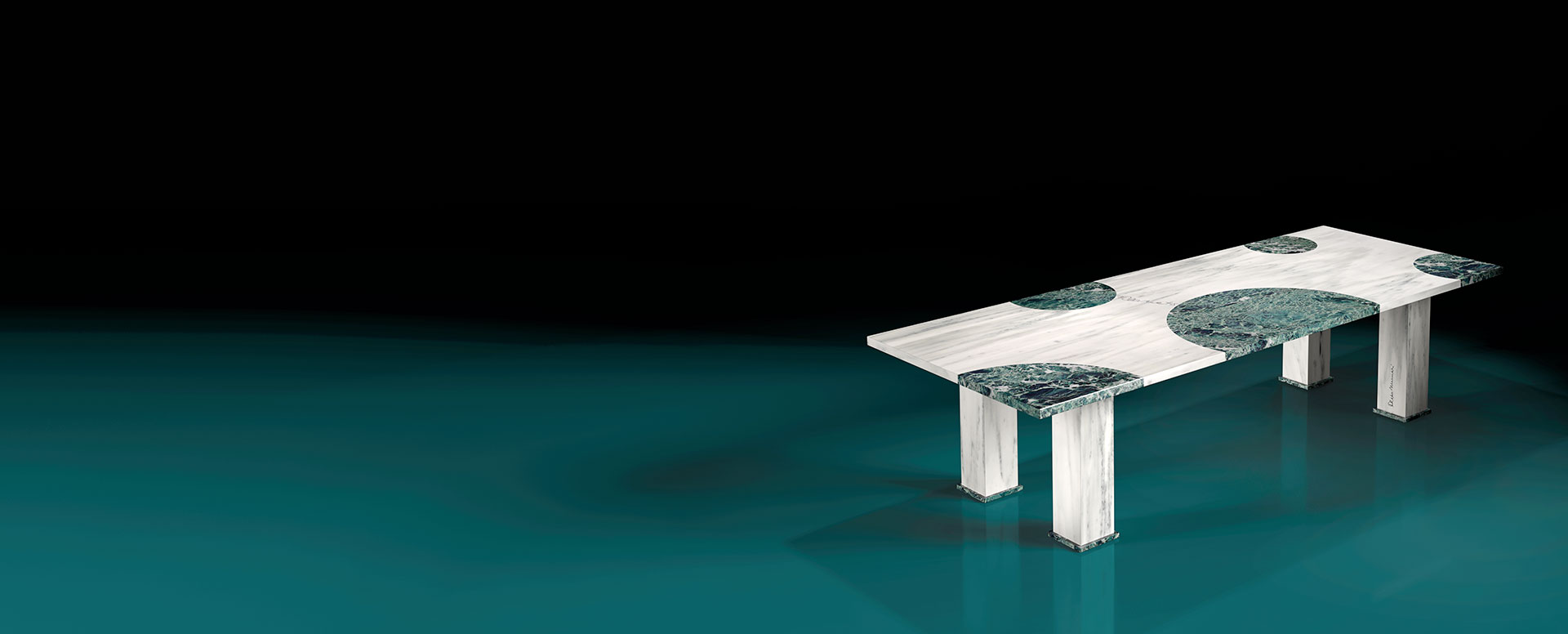 It is an original proposal, with simple aesthetics but of high significance, that orbits in the creative input of the Italian designer, unleashing all the ancestral charm of the raw material in an unprecedented, refined and fascinating language.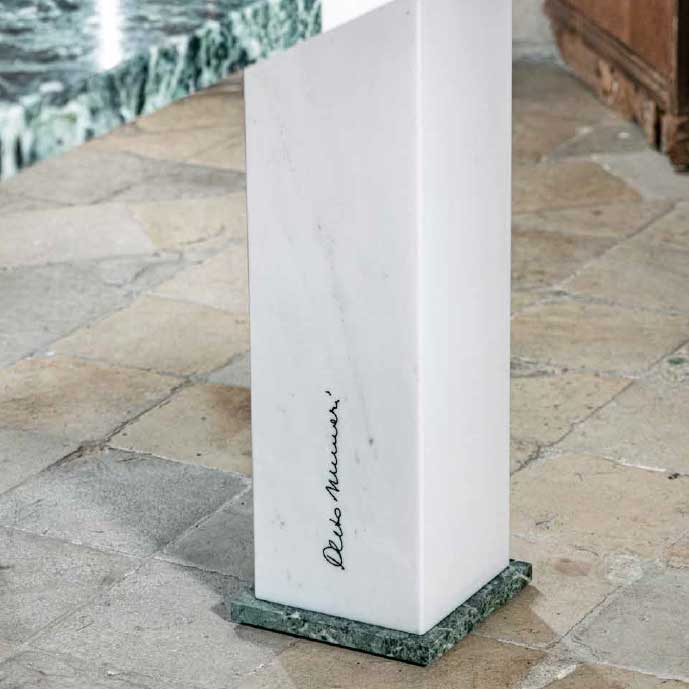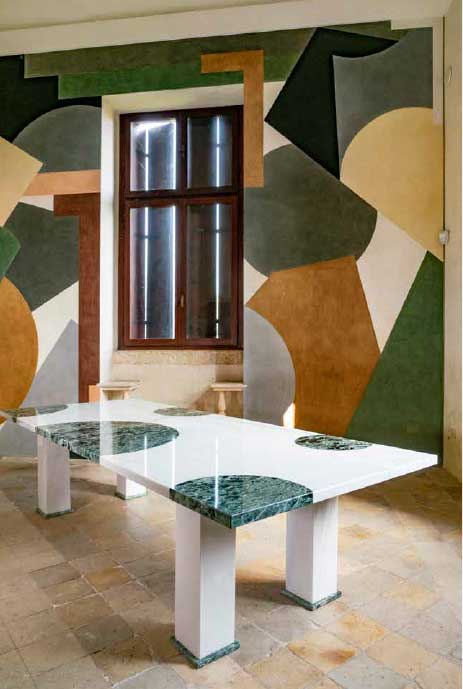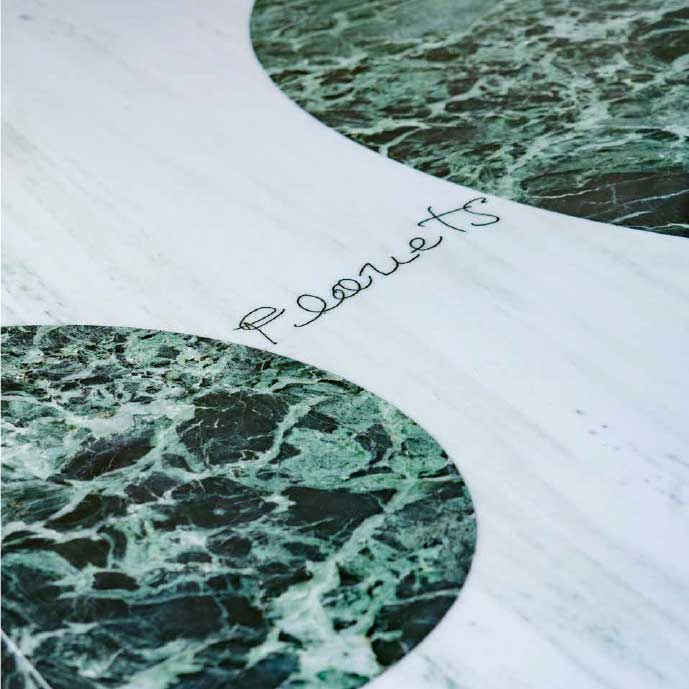 It is a table that amazes for the matching of white and green and for the balance of proportions.