When the elements present in a work of art are multiple and different, the work can also be called Untitled, as any definition would be reductive. This is what happens for this table signed by the sculptor, painter and engraver Mimmo Paladino.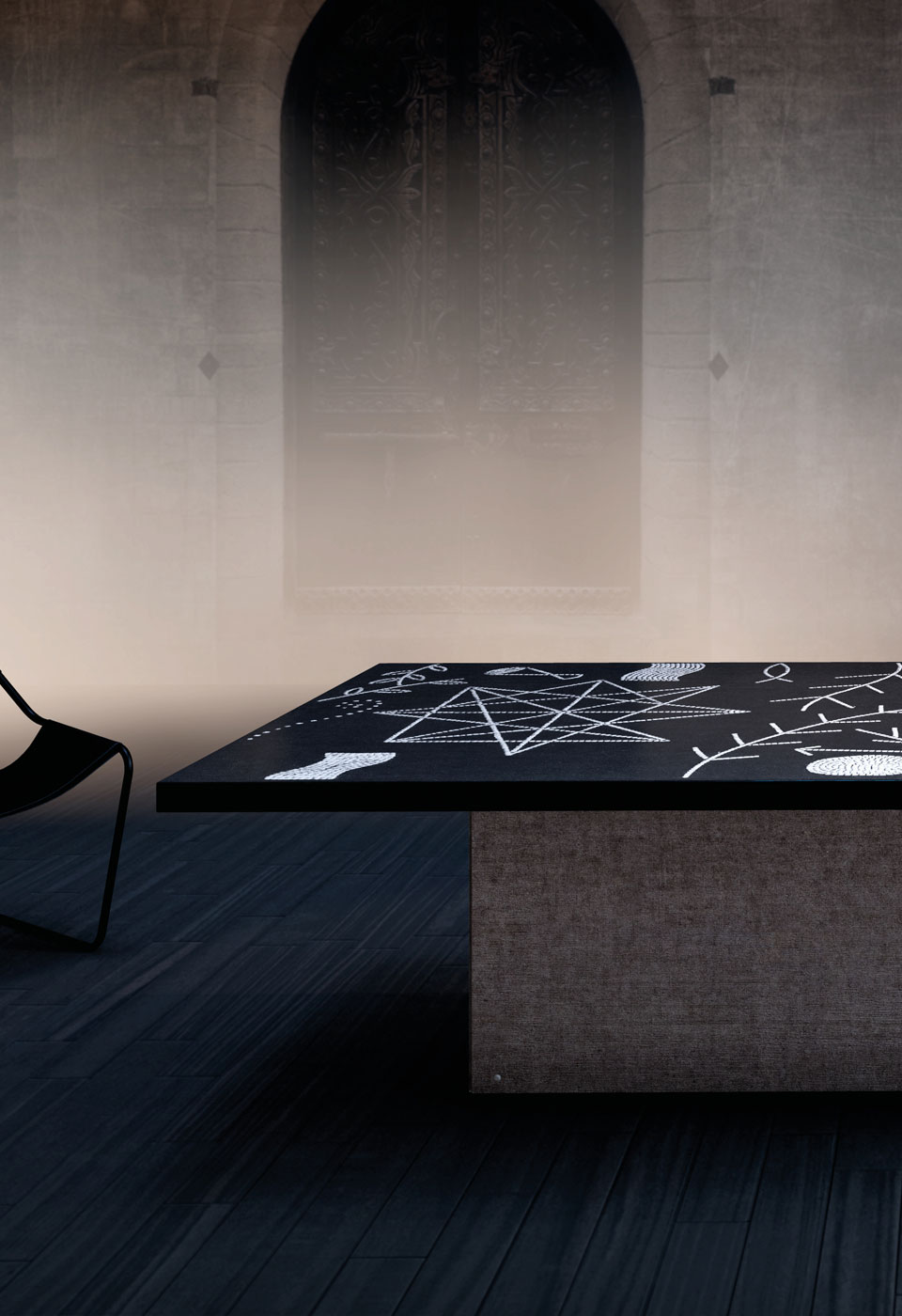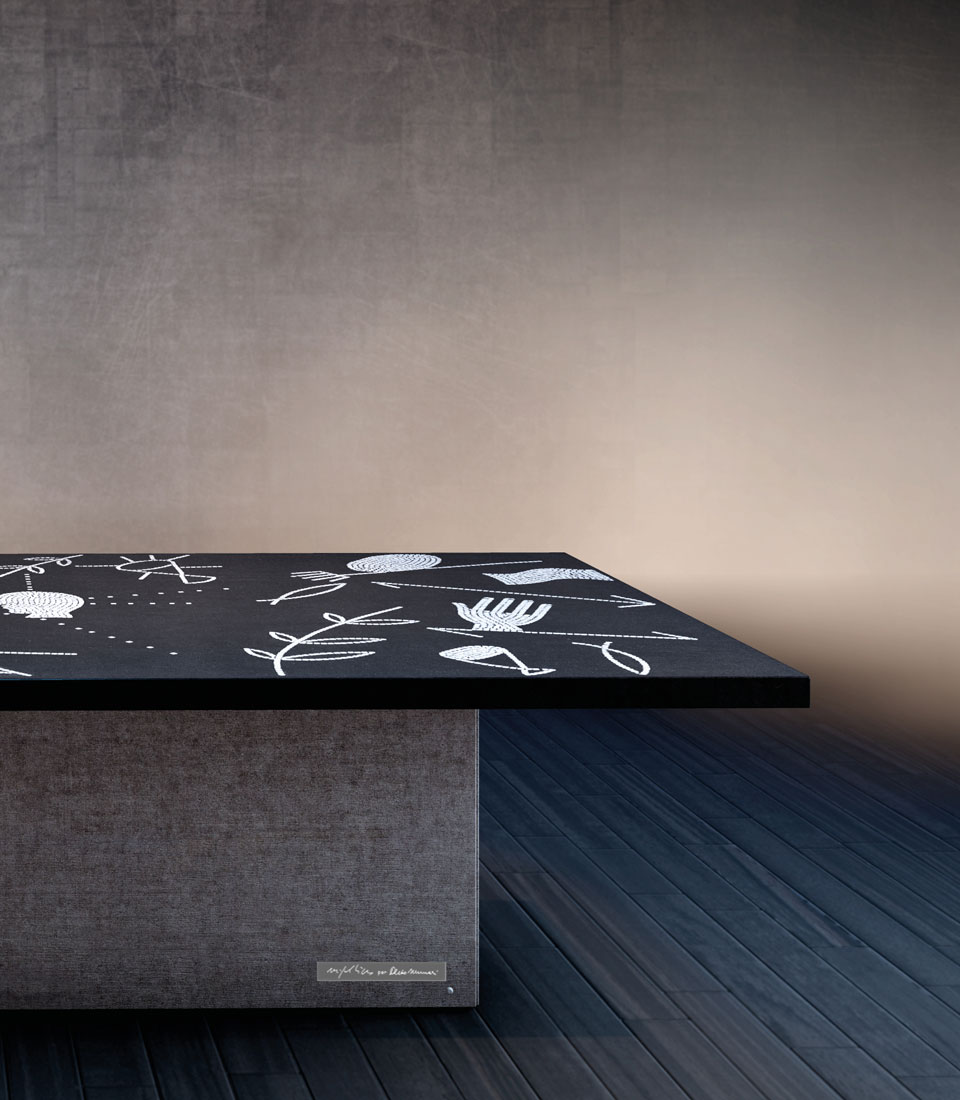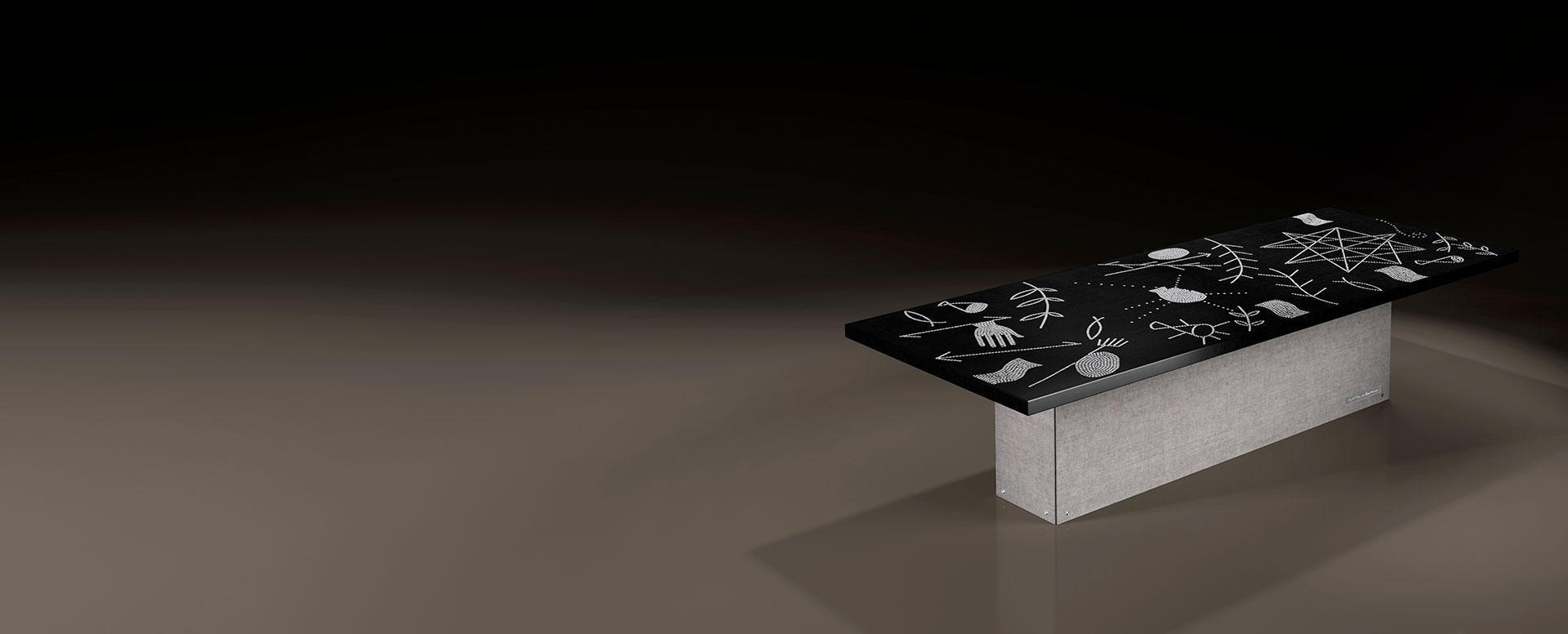 The style of the movement of the Italian Transavanguardia is recognizable in this table. On the table top there is the irregular dodecahedron traced on Pietra dell'Etna, the mosaic is made of glass and shiny silver. The central support is in bush-hammered marble, that is worked superficially in order to create a corrugated effect, similar to the natural material.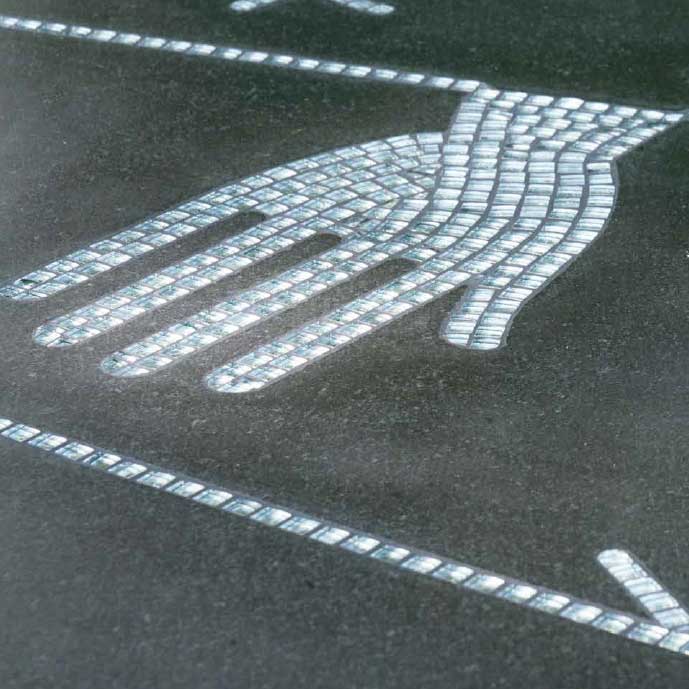 SENZA TITOLO By Mimmo Paladino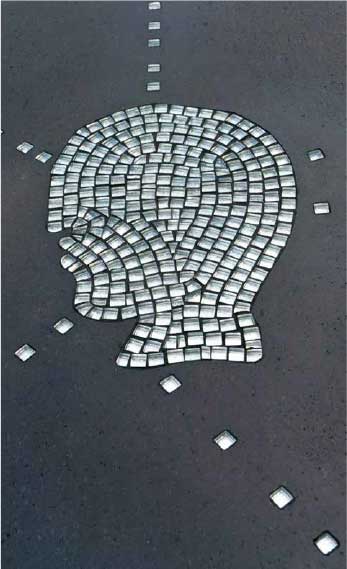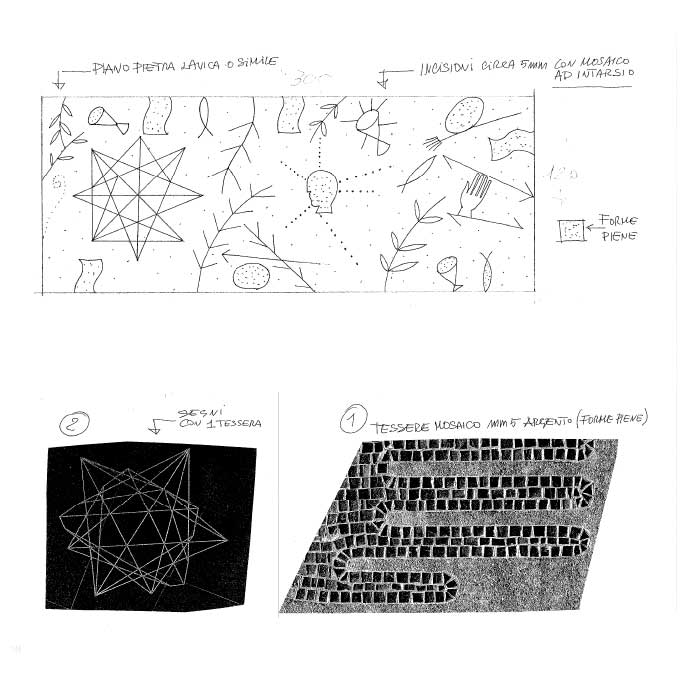 It symbolises poetry and style of one of the most significant starts of Italian and international art, passionate about signs and mosaics.