Doriana and Massimiliano Fuksas have conceived Isidora, a stylish and mighty piece of furniture bearing strong personality. Multi-coloured marble patchwork, a perfect mosaic in all sides.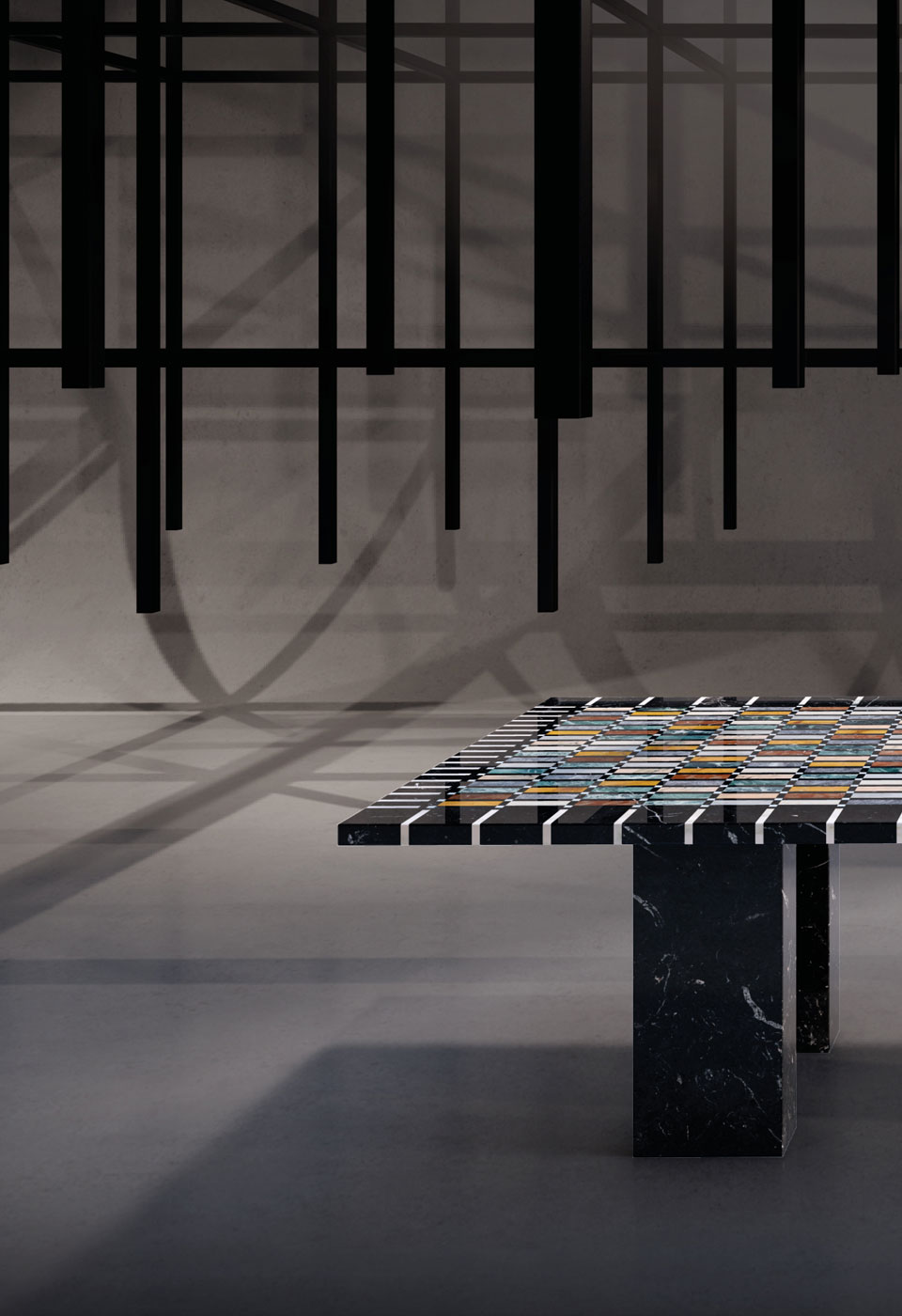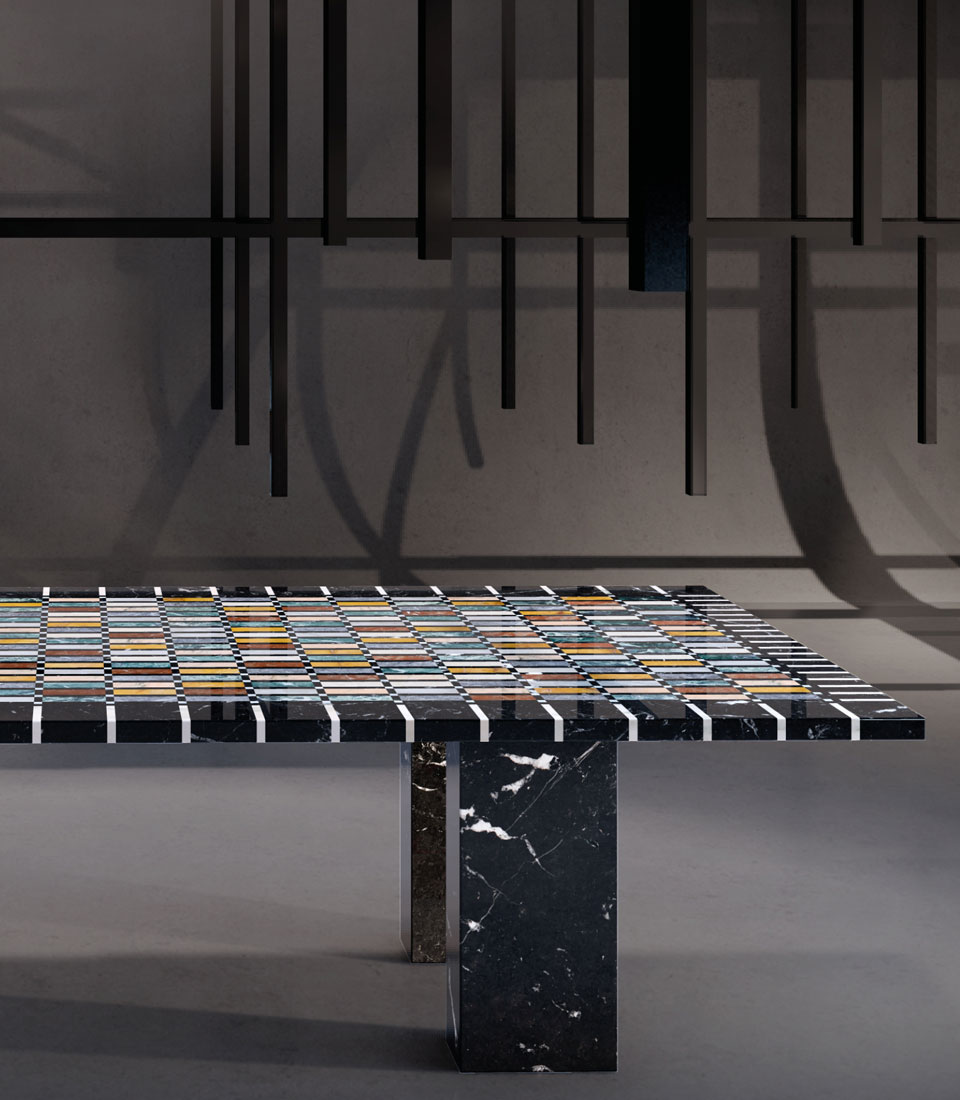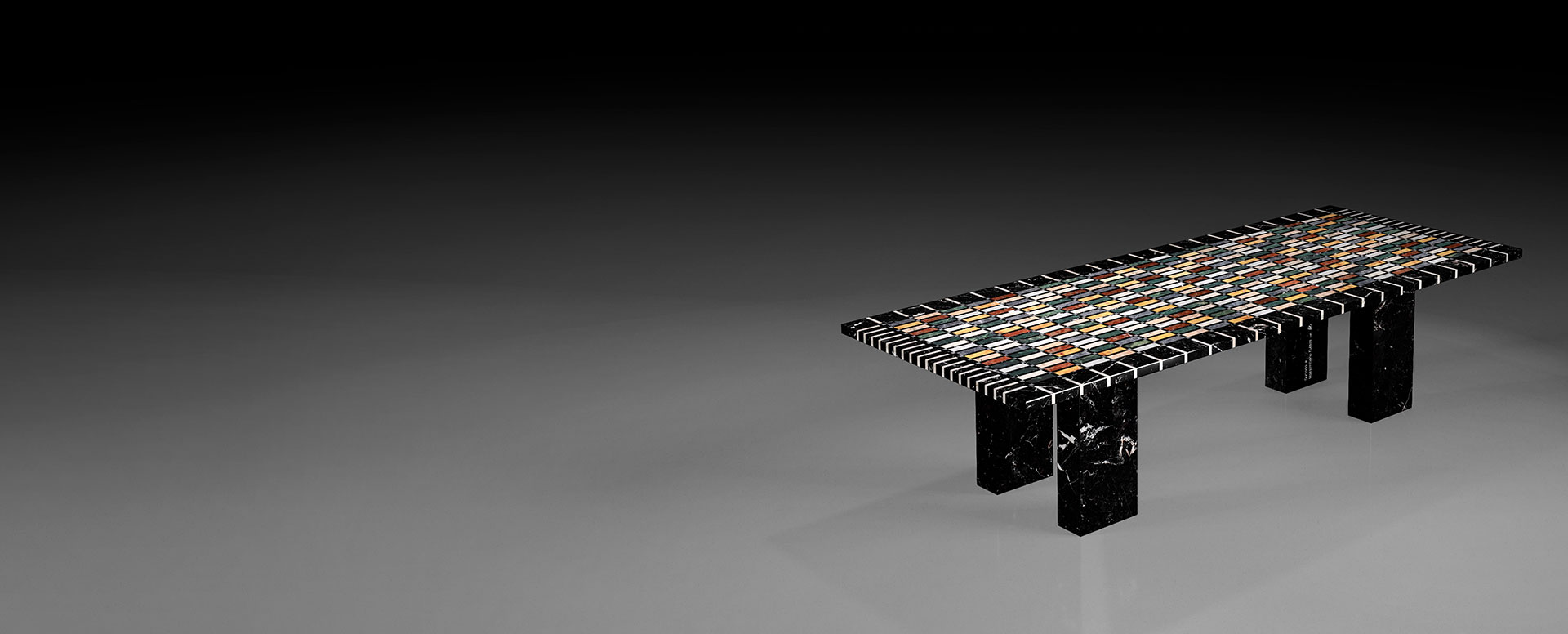 Extremely-precise snippets of marble, multiple single elements matched together to create a flat surface with powerful irresistibly fascinating due to different shades.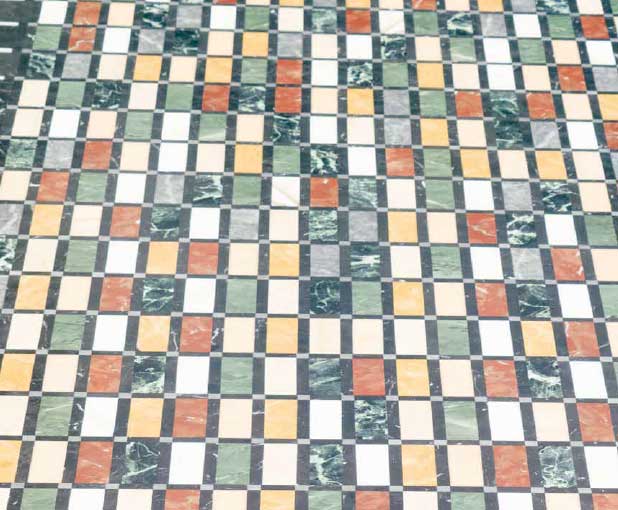 ISIDORA By Massimiliano Doriana Fuksas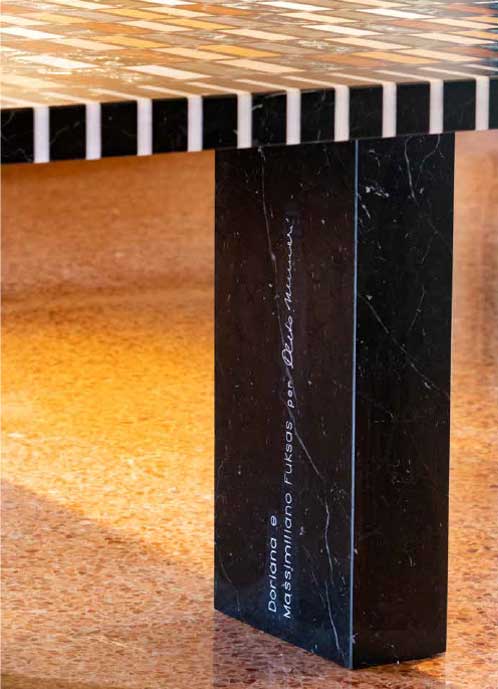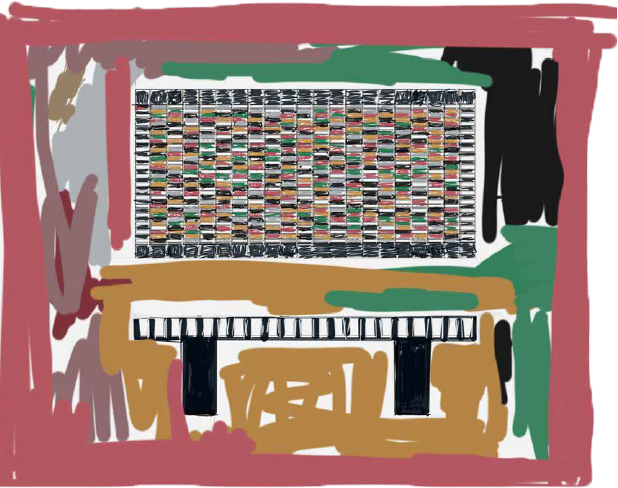 Table with an exclusive and extravagant design, made entirely of marble. Despite its cold nature, it astonishes with its similar wood effect, warm and enveloping. Recalling the echo of strong leather , woven into basket patterns.