An echo to time, like if it were a sculpted clock, deprived of its hands. The unit of measurement is present but not determined.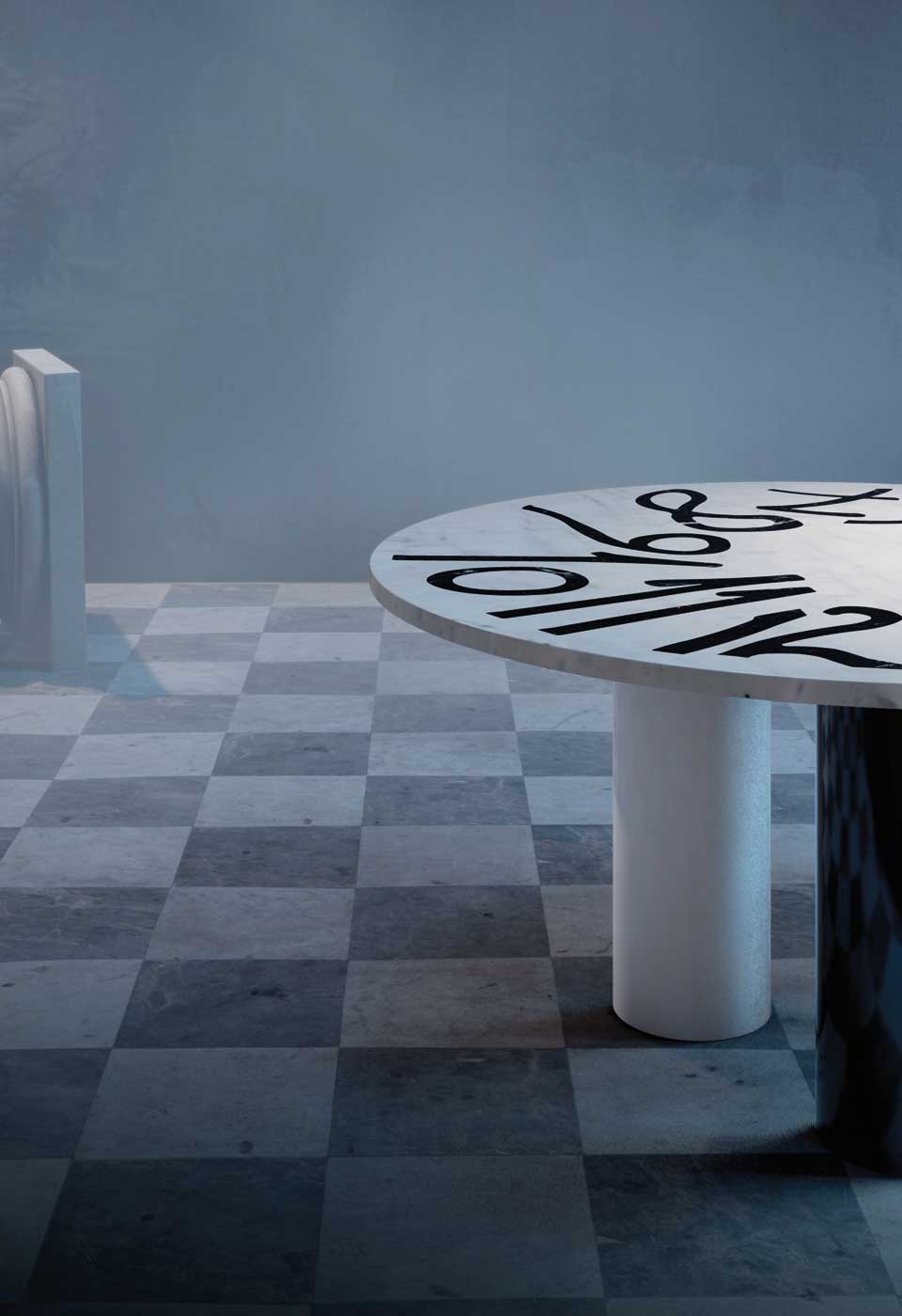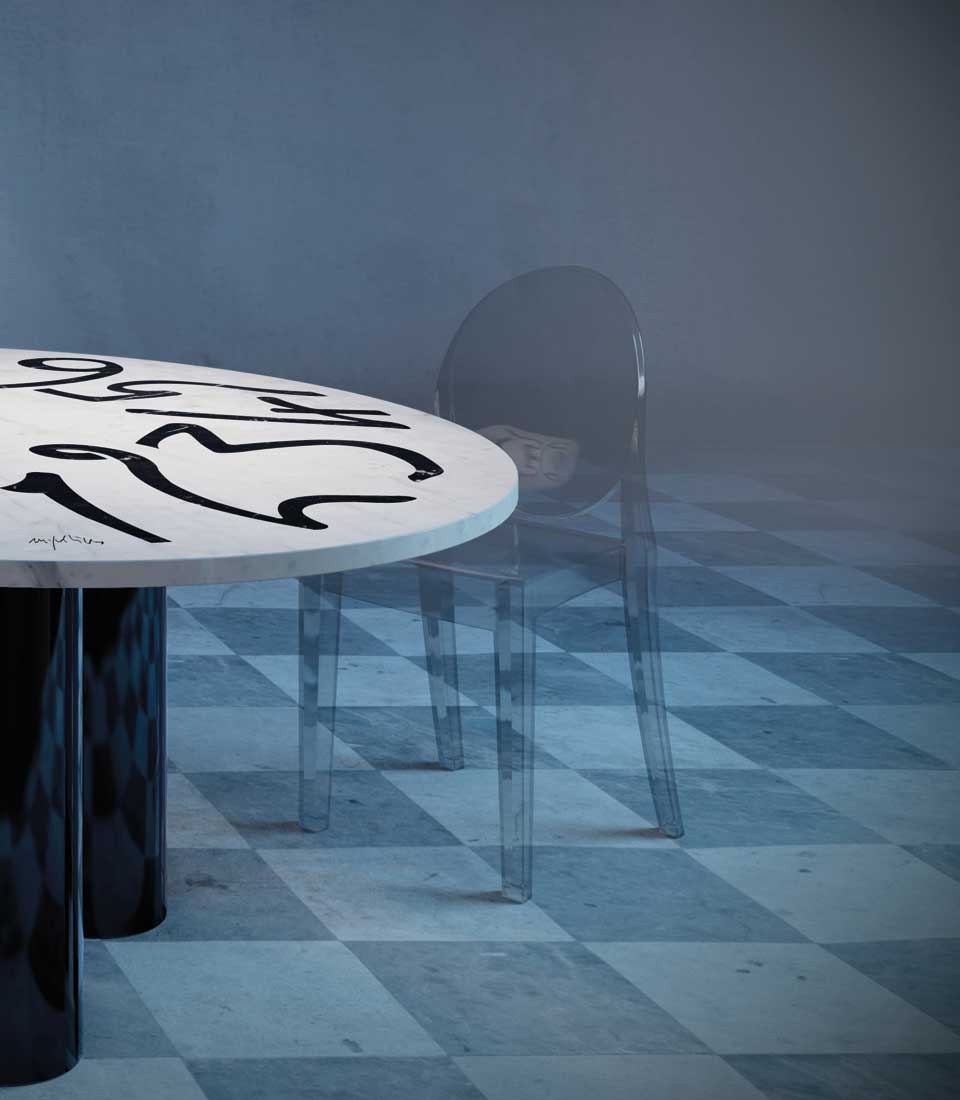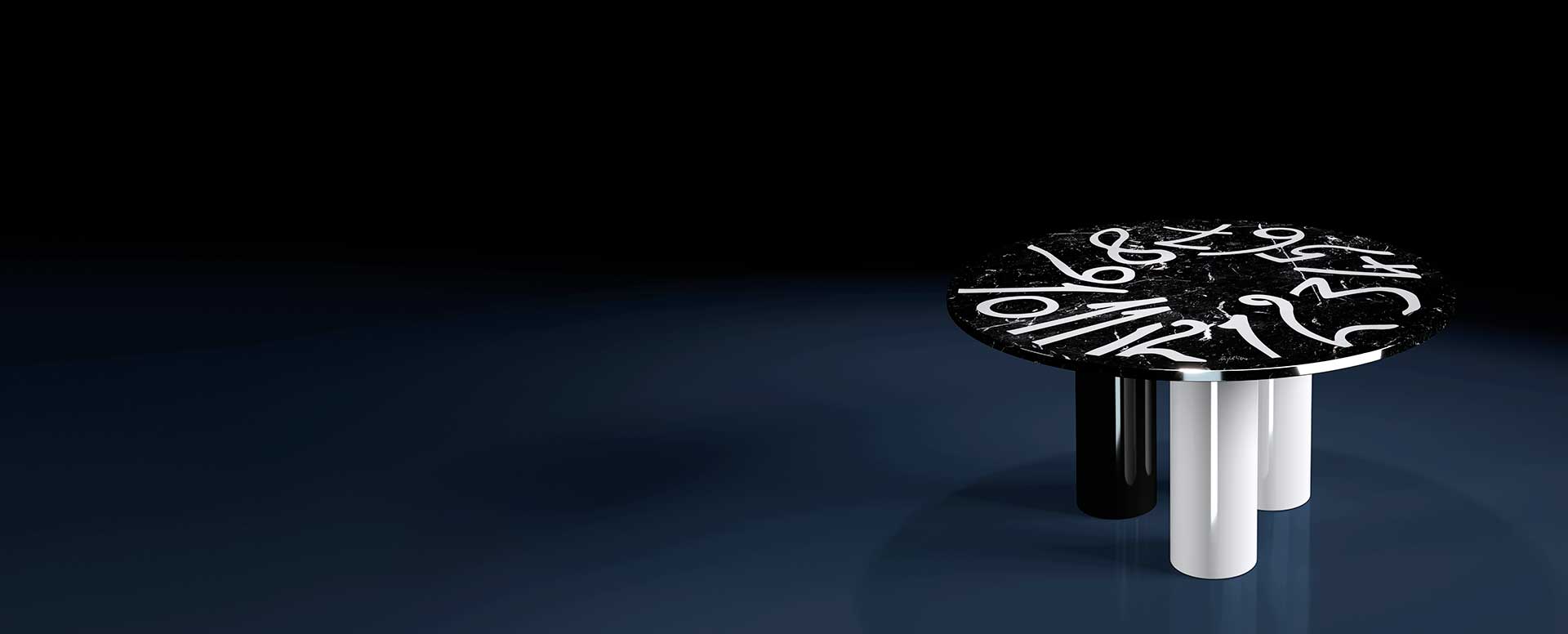 Mimmo Paladino has designed an eye-catching essential table. The Nero Marquina marble, together with Bianco Carrara marble, dance around the 150cm diameter tabletop.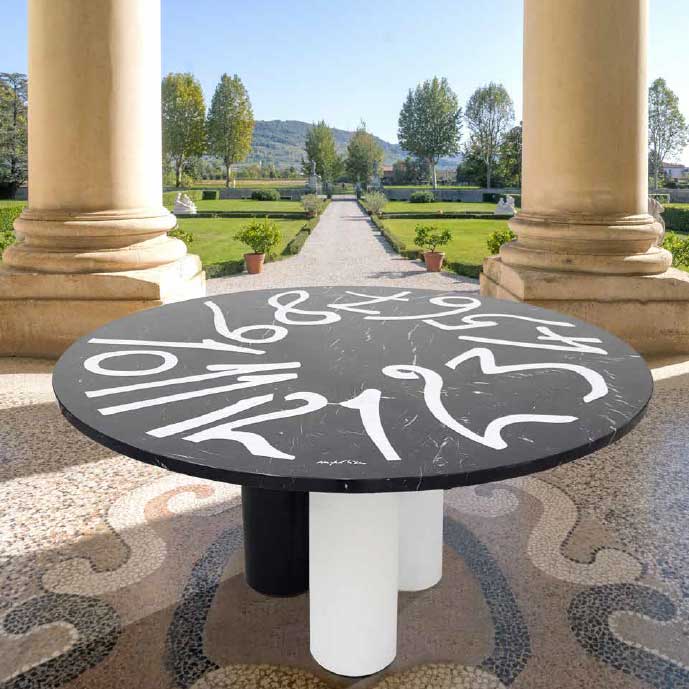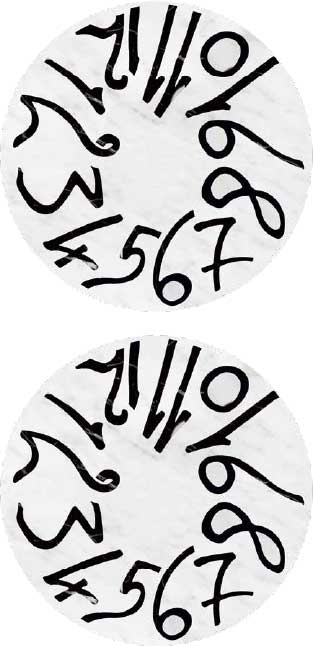 The three sturdy, yet delicate, legs that support the table for sure don't go unnoticed.
The artist's project is realised in two hypnotic versions: black table top with white numbers , and white table top with black numbers.