The Mose table, designed by the artist Fabrizio Plessi, summarizes the stylistic evolution of the author, in continuous movement between light and matter.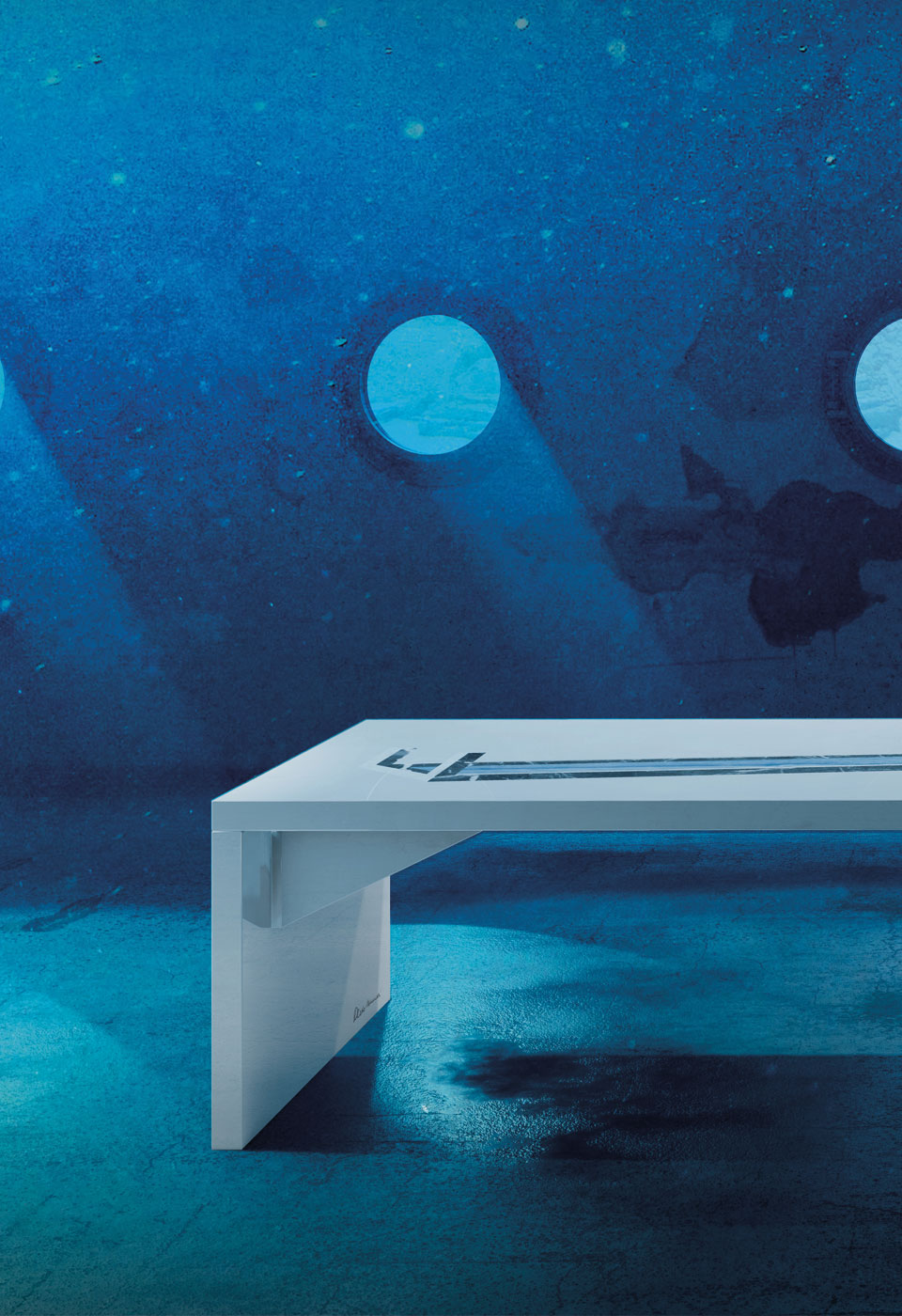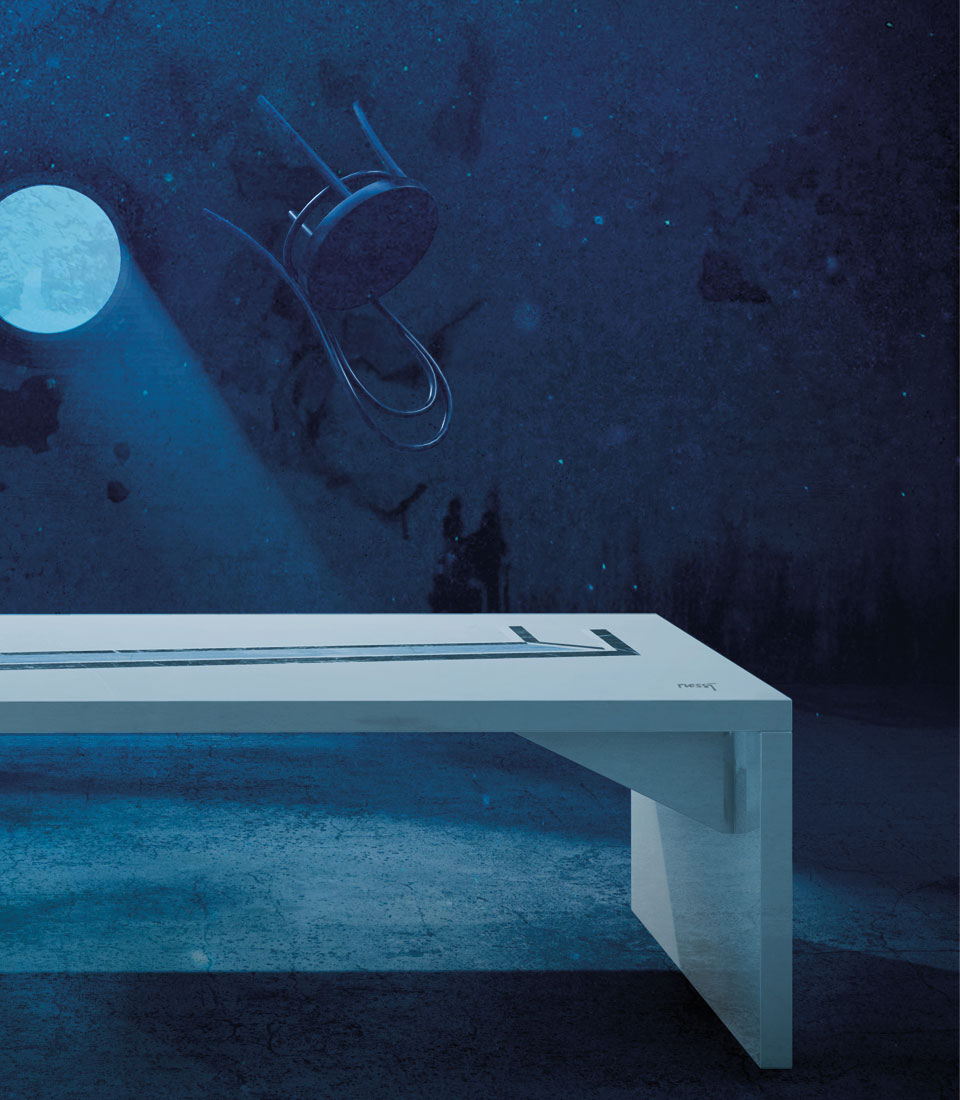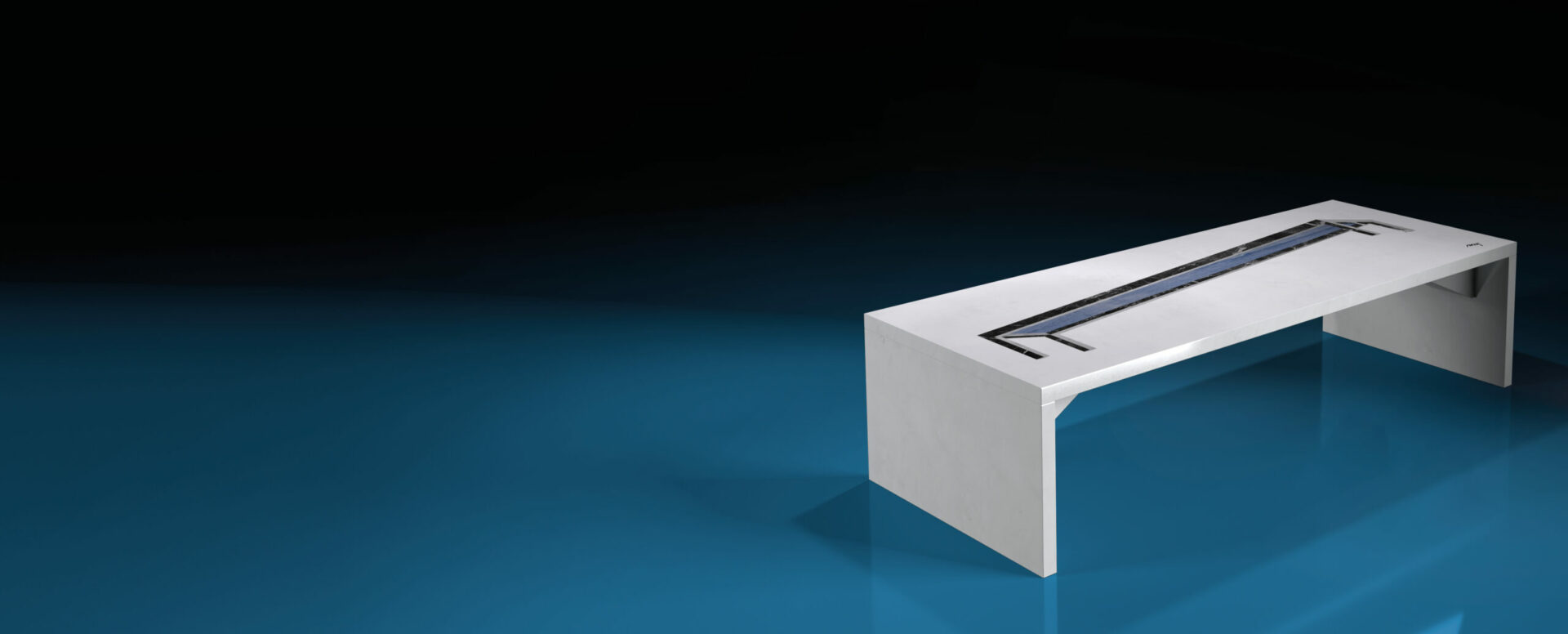 Mose is an inverted table, which has lost its identity and for this reason it can dialogue with all spaces. The expression "overturn the table" symbolizes an act of defiance and rebellion to the established logics to become pure art.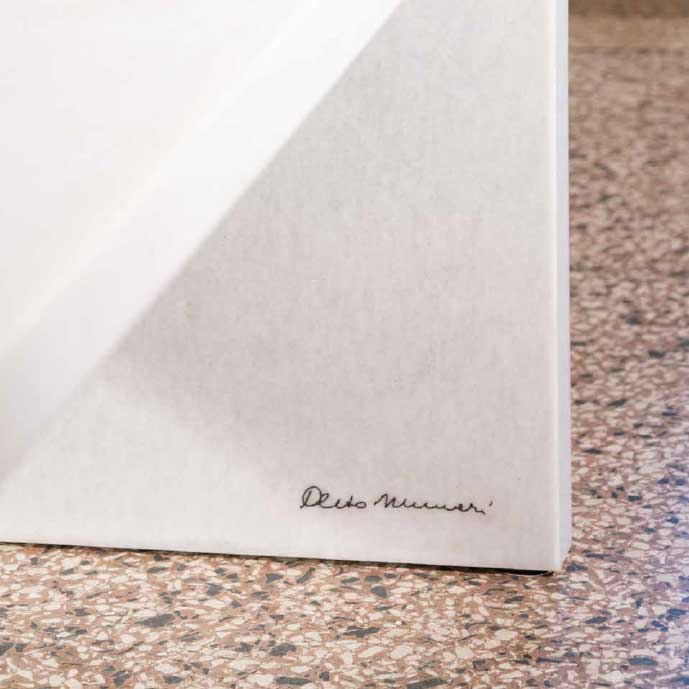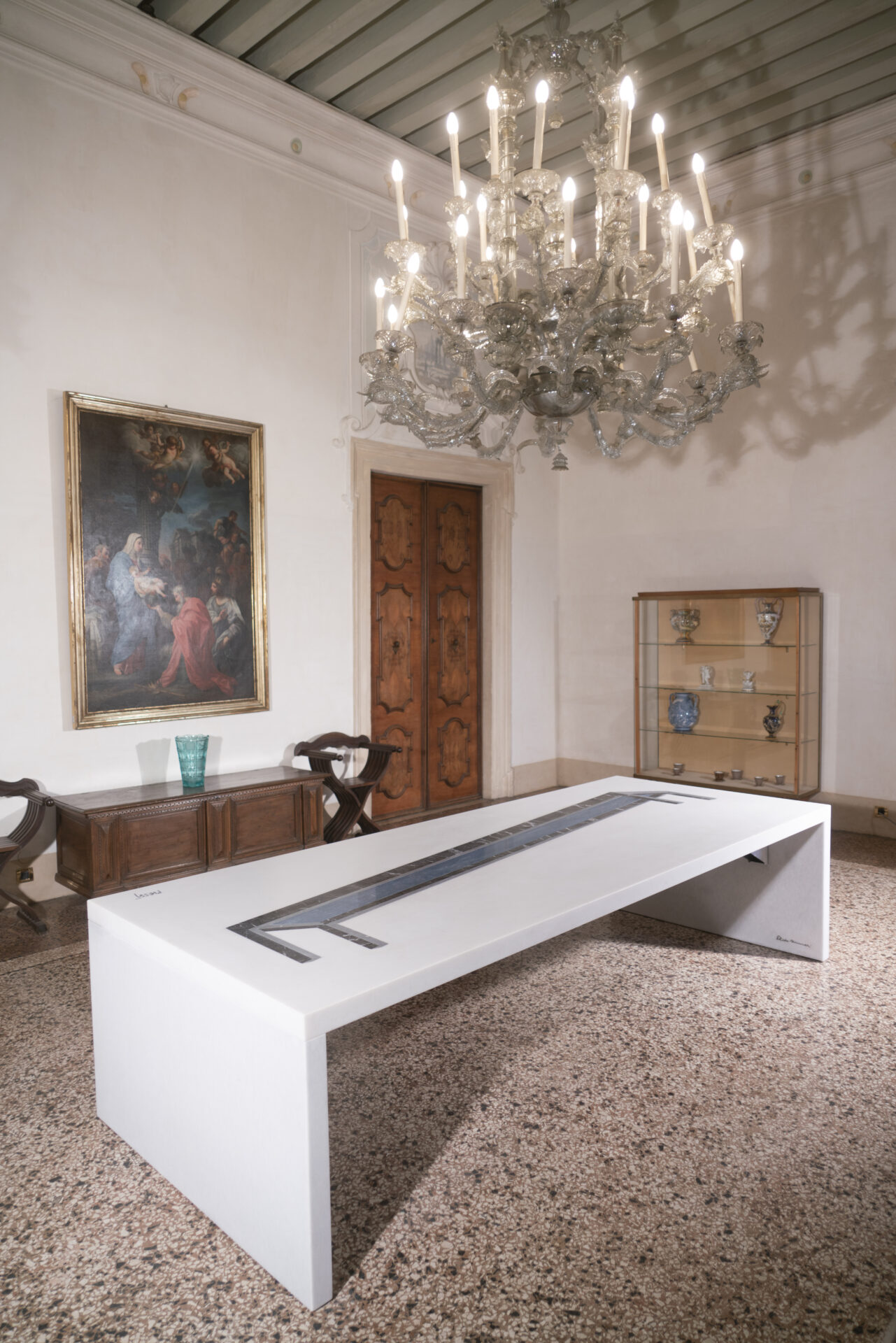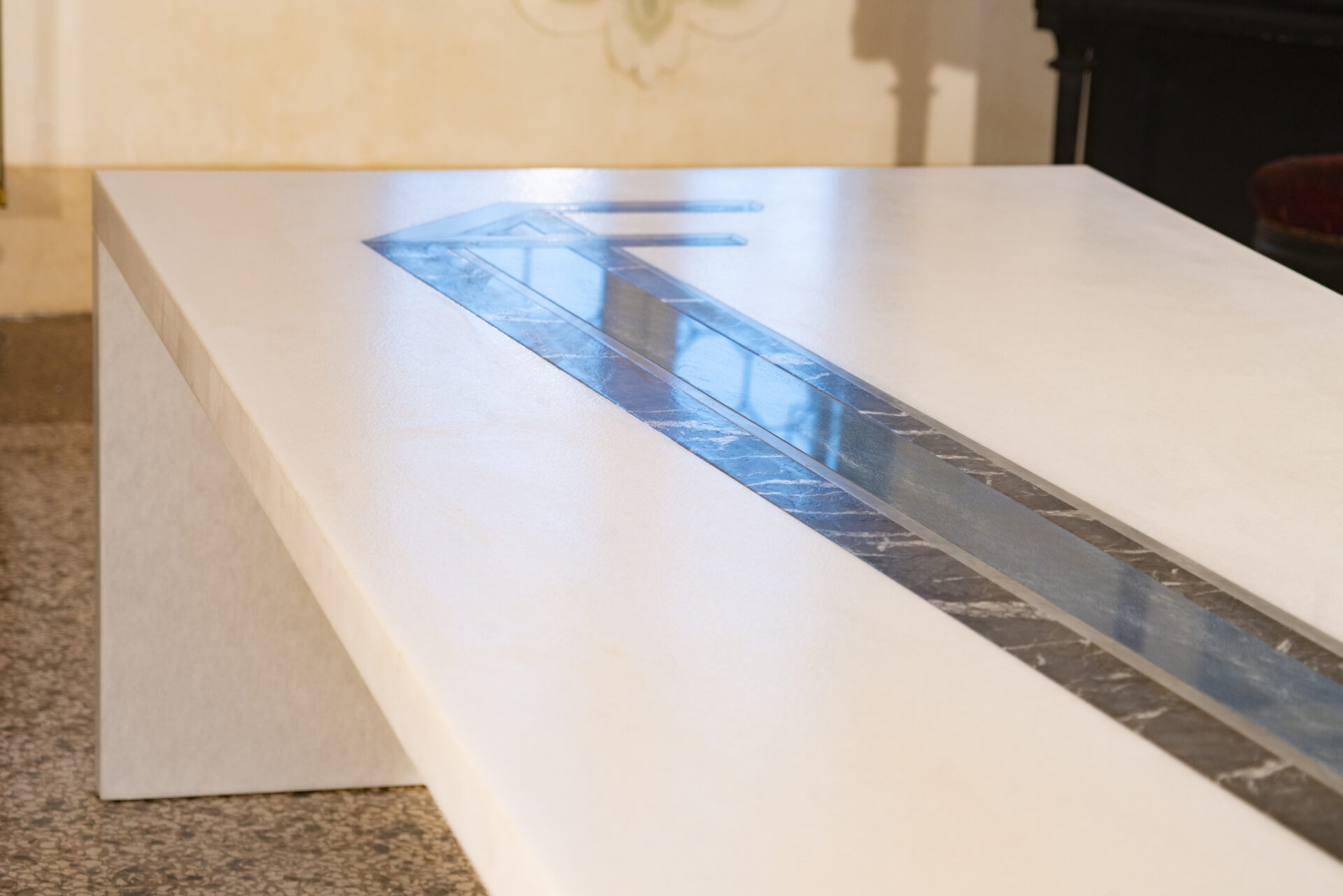 Thanks to the artist's creativity, the table becomes an unusual piece of furniture, almost as if it were a support to exhibit a drawing.
The table is made using stones from the quarries of Bianco Puro, Bardiglio and Azul Macaubas inserting the two supports exactly at the respective perimeter ends.