Cleto Munari tried to trace the Divine and shape and fix it in a marble table. The top shows four jagged shapes - like the four elements of the universe - of a physical landscape seen from above, like joints of a puzzle in a still image.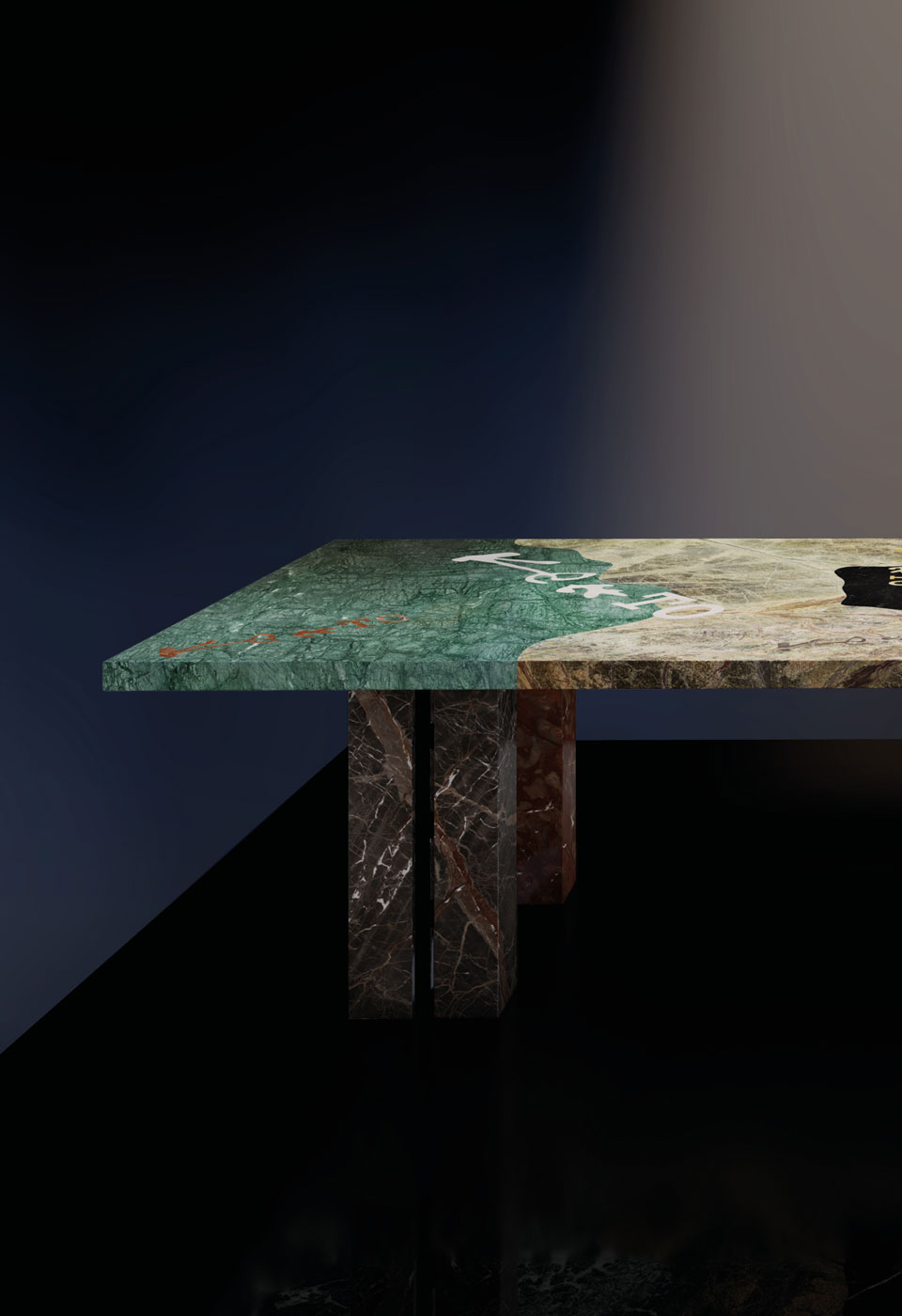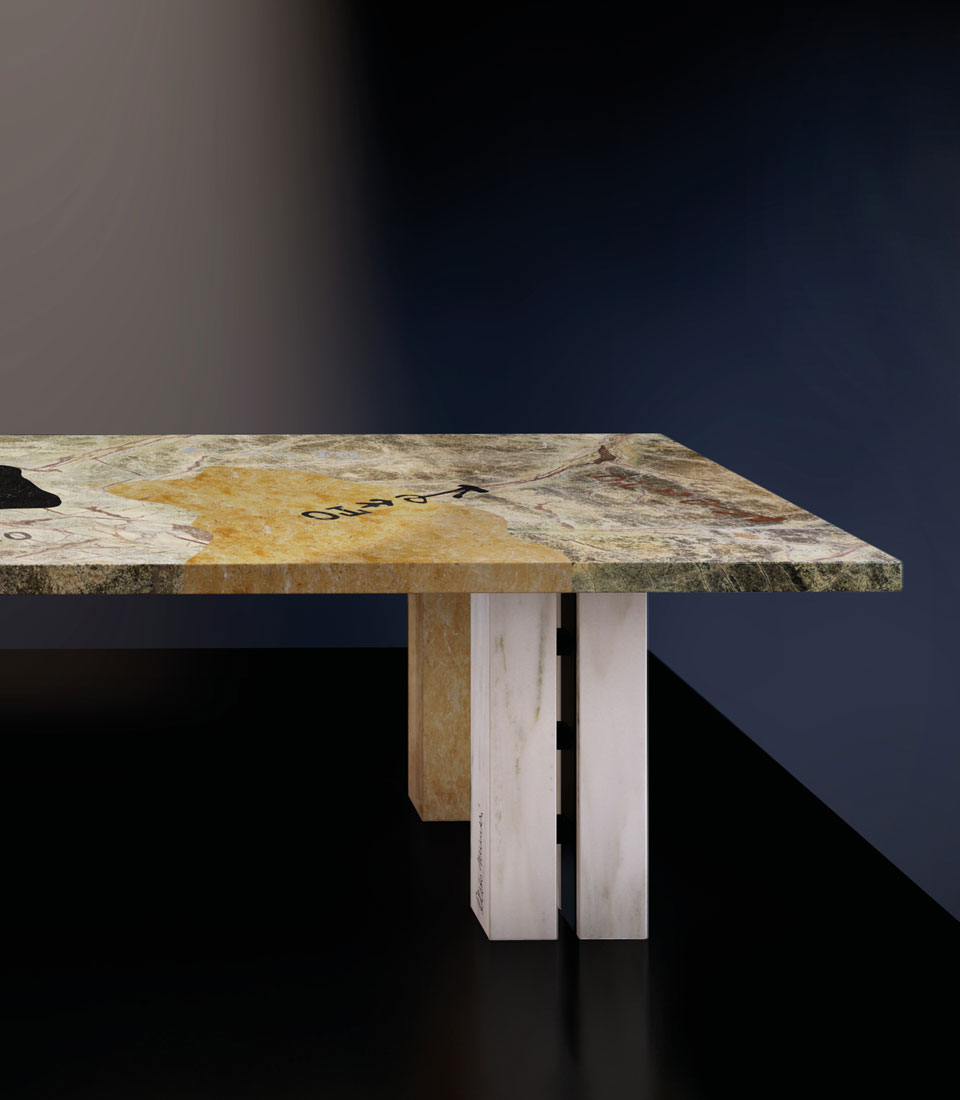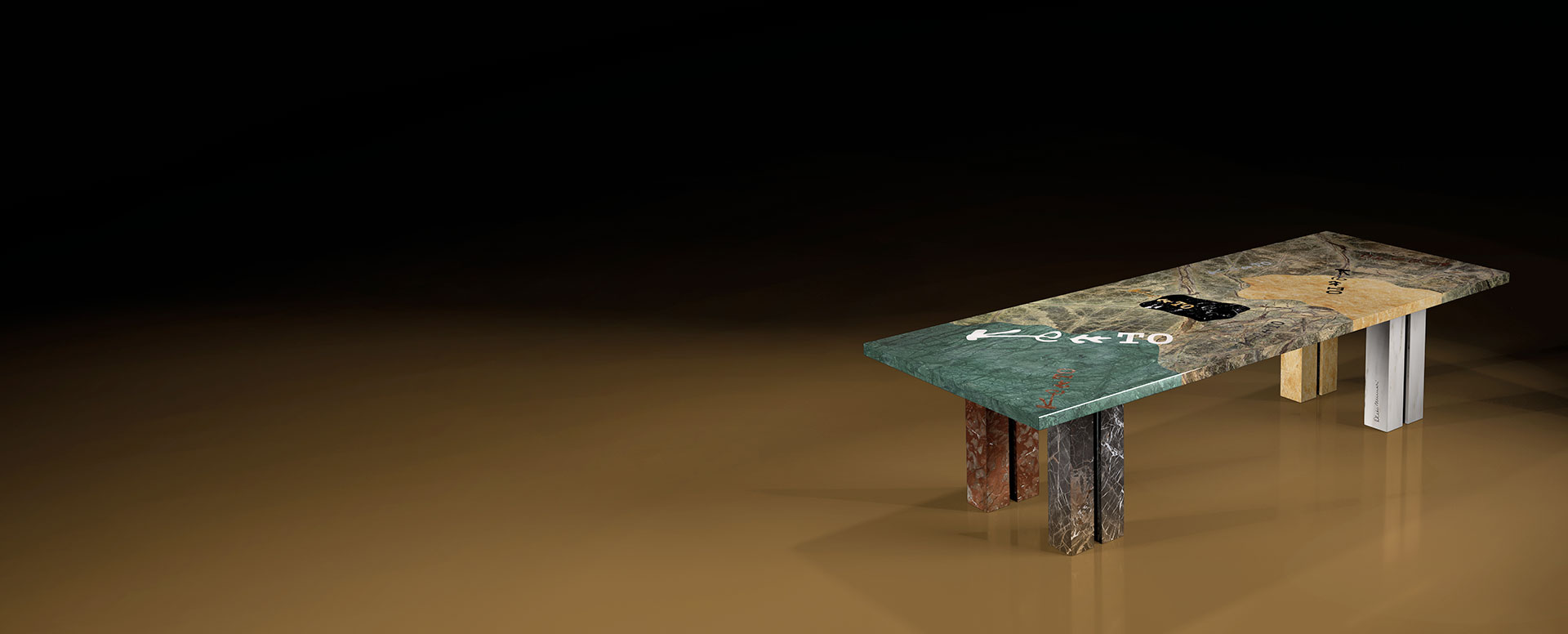 The artist chose bright colors such as Verde Guatemala, Forest Green and other polychrome marbles, which were brushed to give them strength and energy. He chose to identify this work by graphically writing his name several times with different letters, colors, sizes and characters.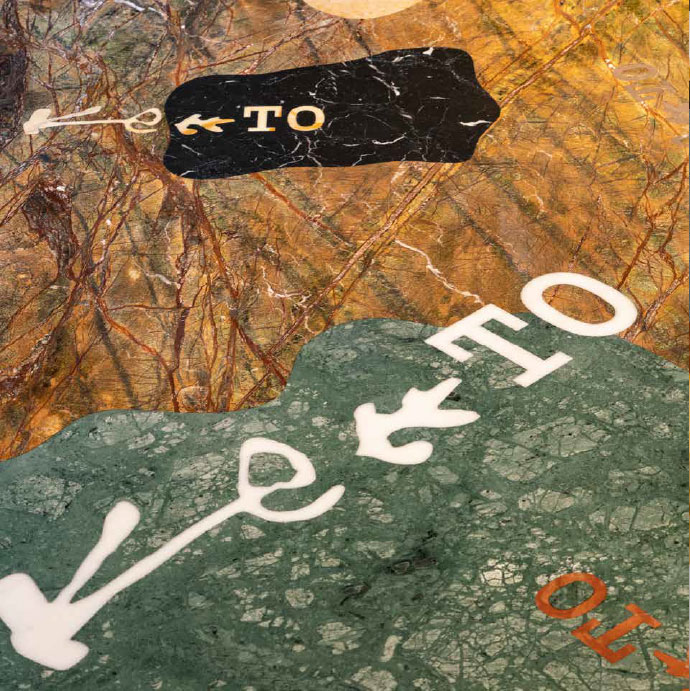 Il Divino By Cleto Munari
The Divine is a table of pure creativity, which stimulates consciousness. It summarizes the creativity and technology of the most authentic Italian style.