The eye of Horus is a symbol dear to Cleto Munari, recurrent in many of his creations - jewelry, carpets, vases - for the intrinsic meaning that condenses the auspices of protection, prosperity and health.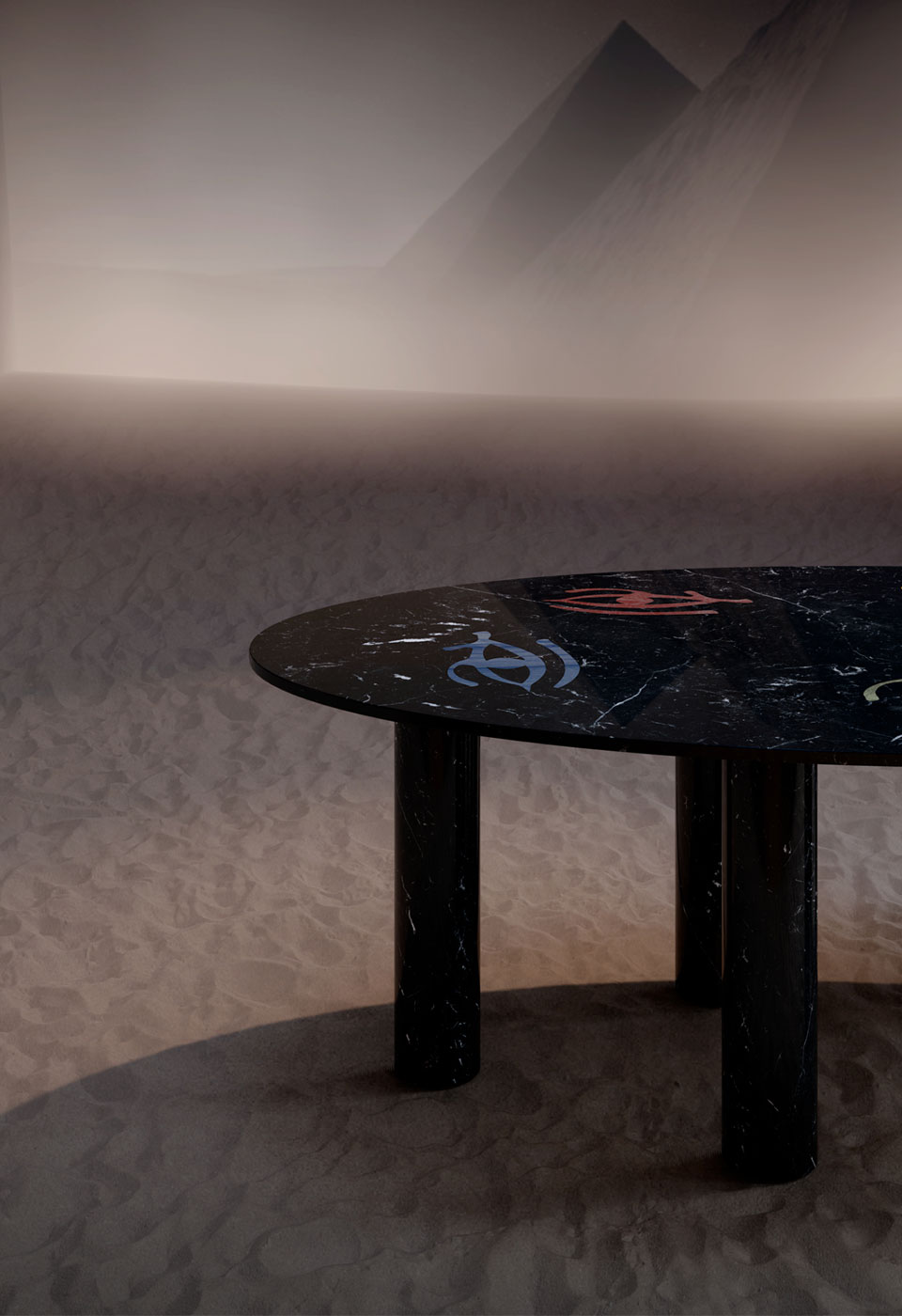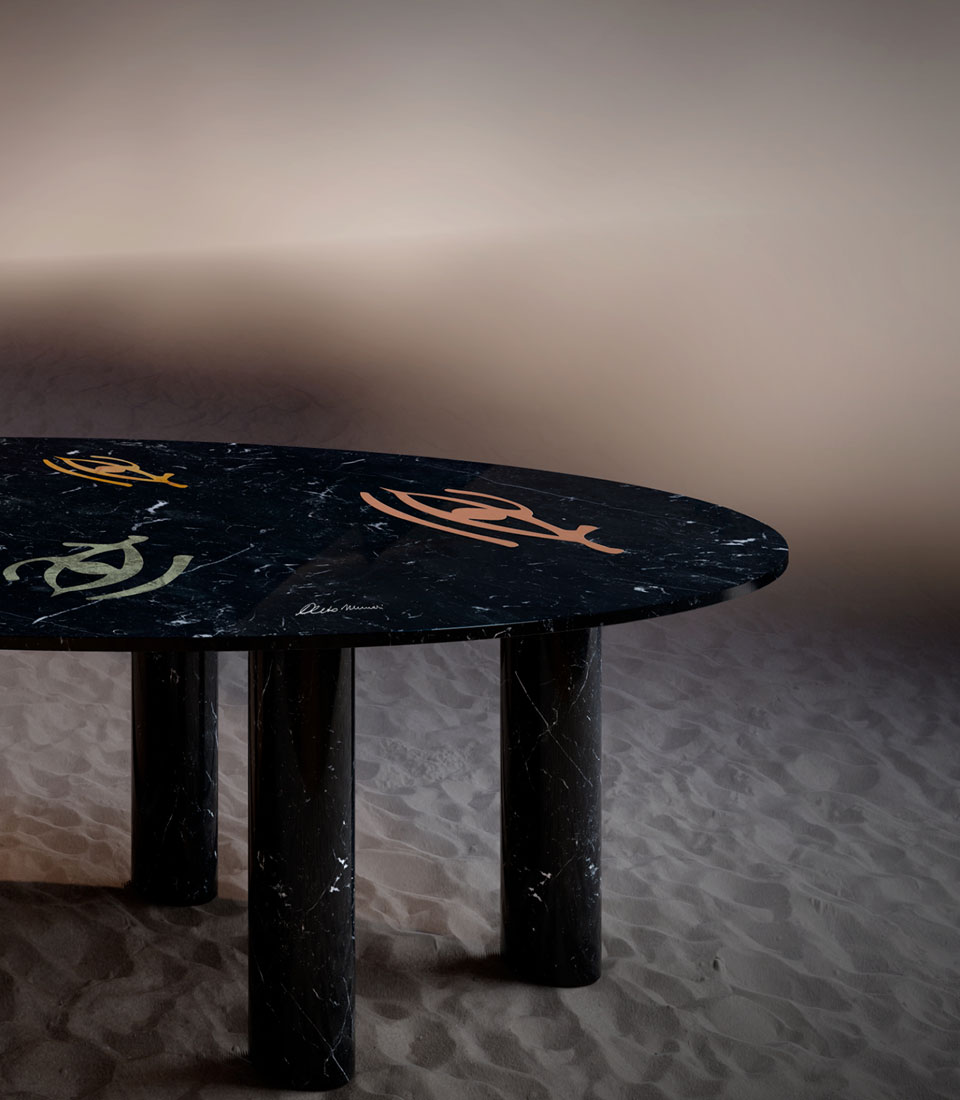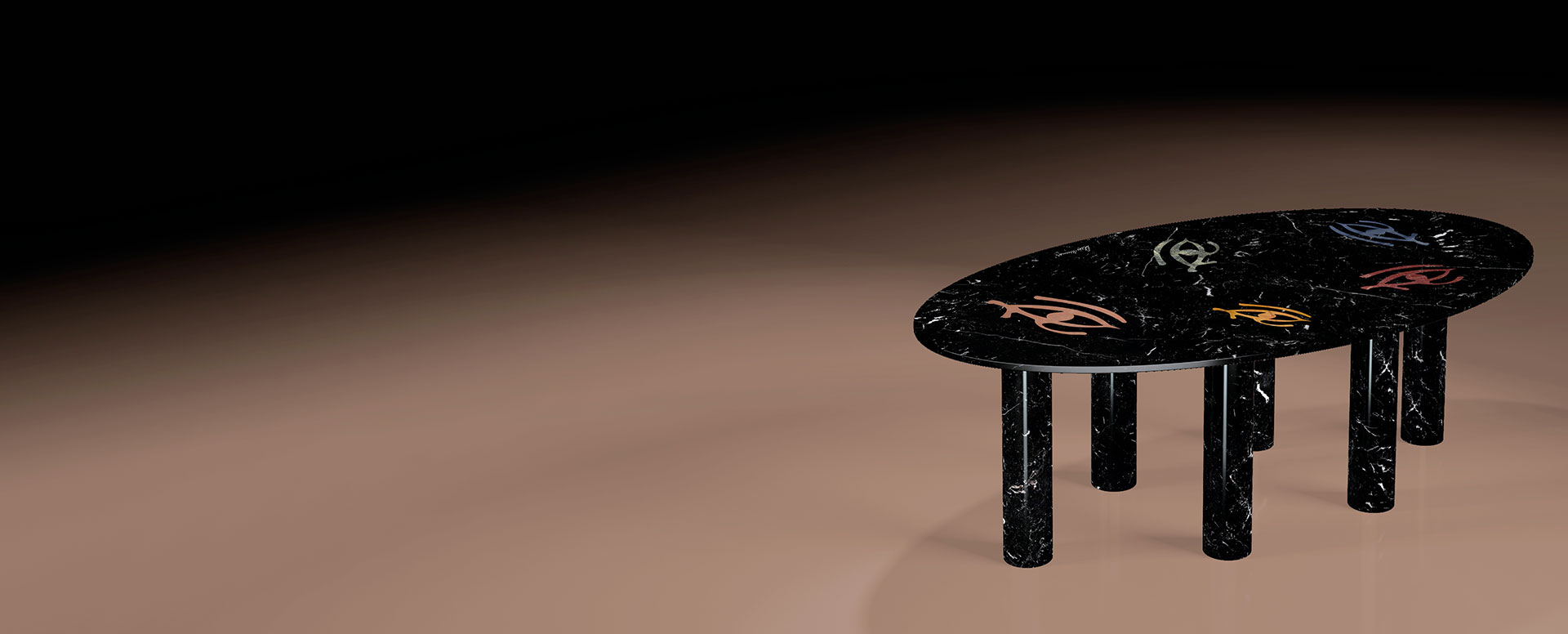 In this oval shaped table, like the anatomical features of the eye itself, there are five eyes of Horus in polychrome marble inlaid in the Nero Marquina base, one of the most famous and appreciated stones in interior decor. The final architectural effect with the signature of Cleto Munari in white, is a piece of furniture of extraordinary elegance.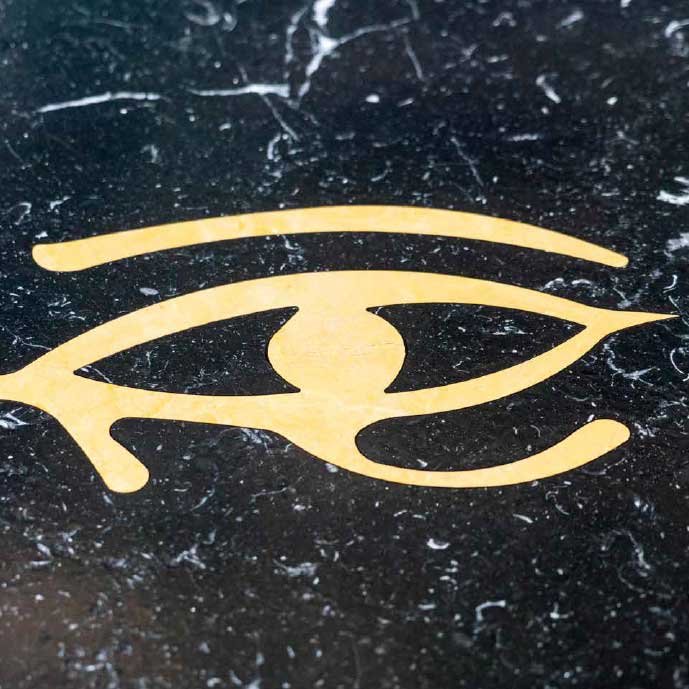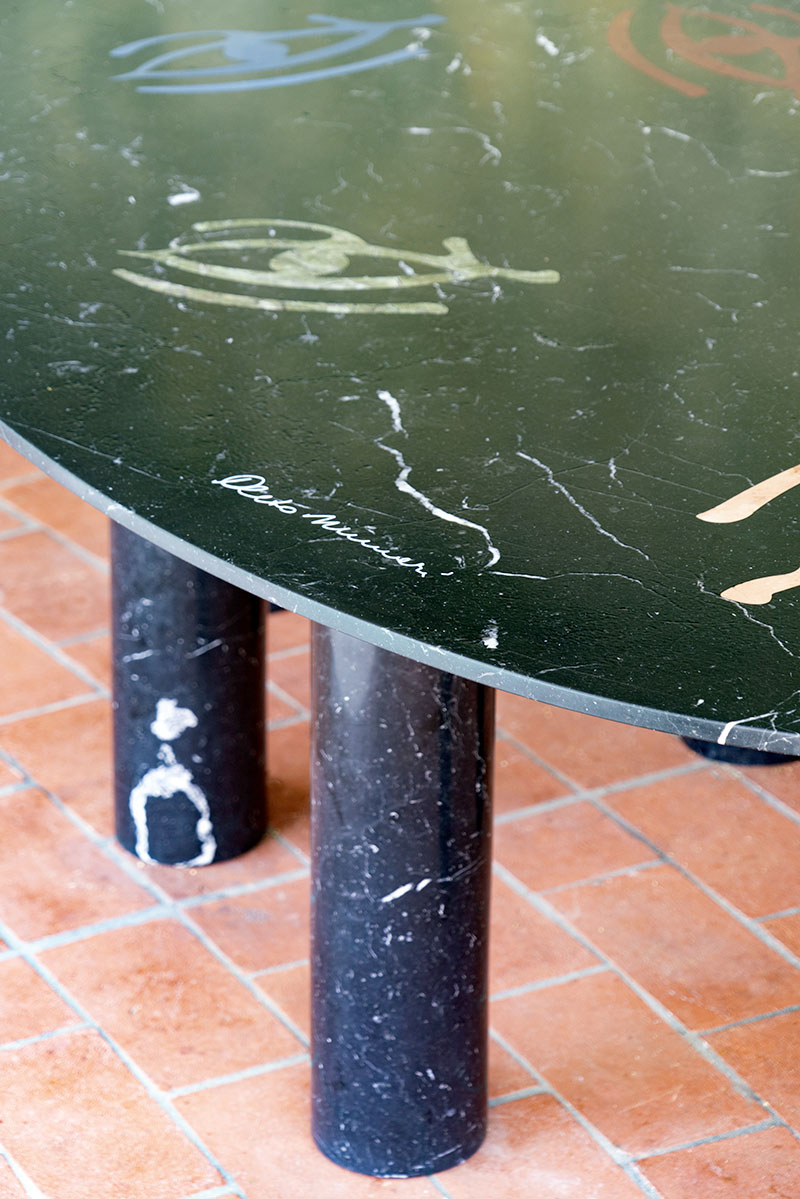 The tonal contrasts with the eyes of Horus, differently placed between the center and edges of the top, contribute to give this piece of furniture an attractive look, additionally enhanced by the final brushing.