Square top and round legs. Colored figures that stand out on the white and homogeneous surface of Bianco Pentelico, from the outside towards the center, like shadows of buildings and trees seen from below.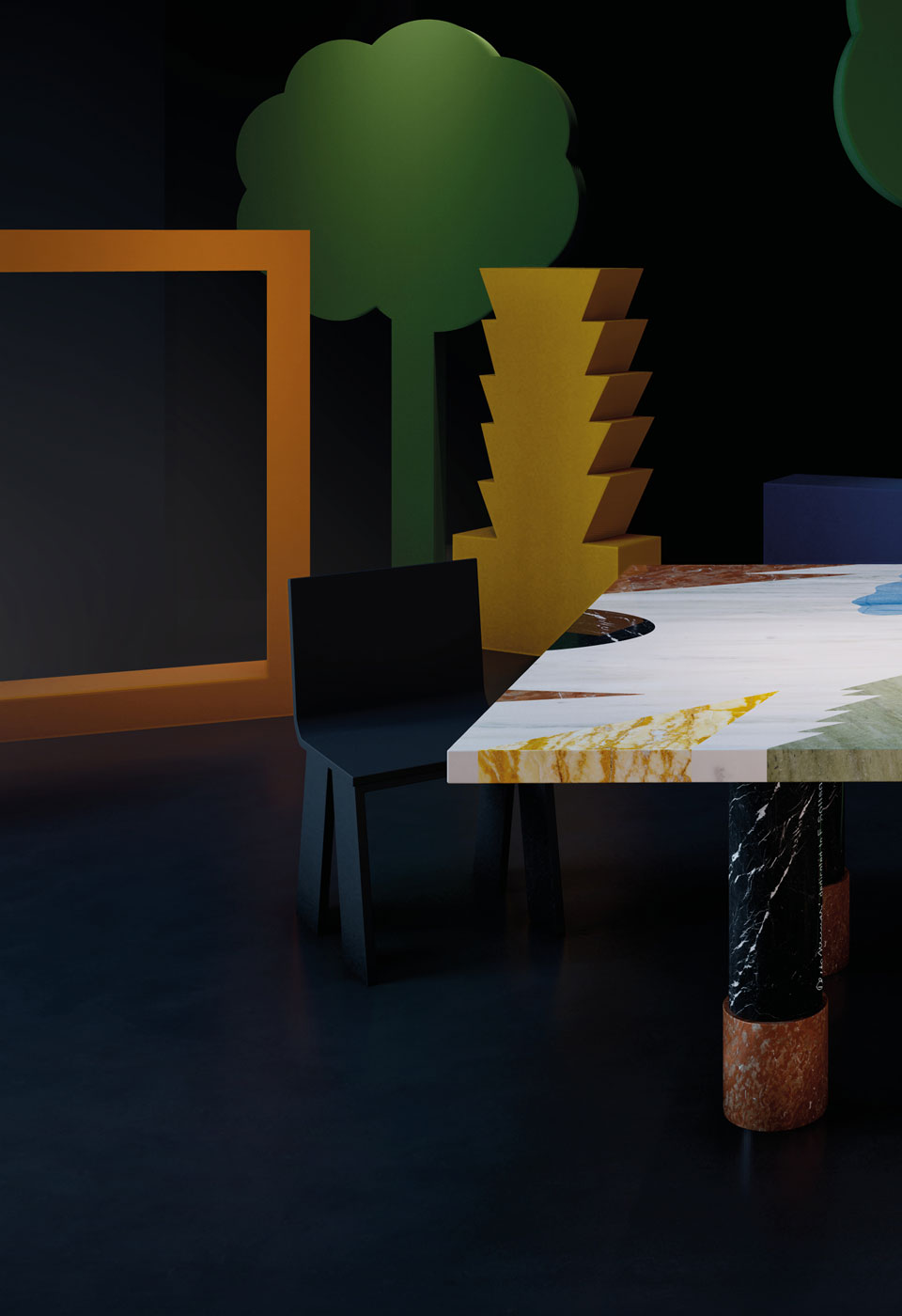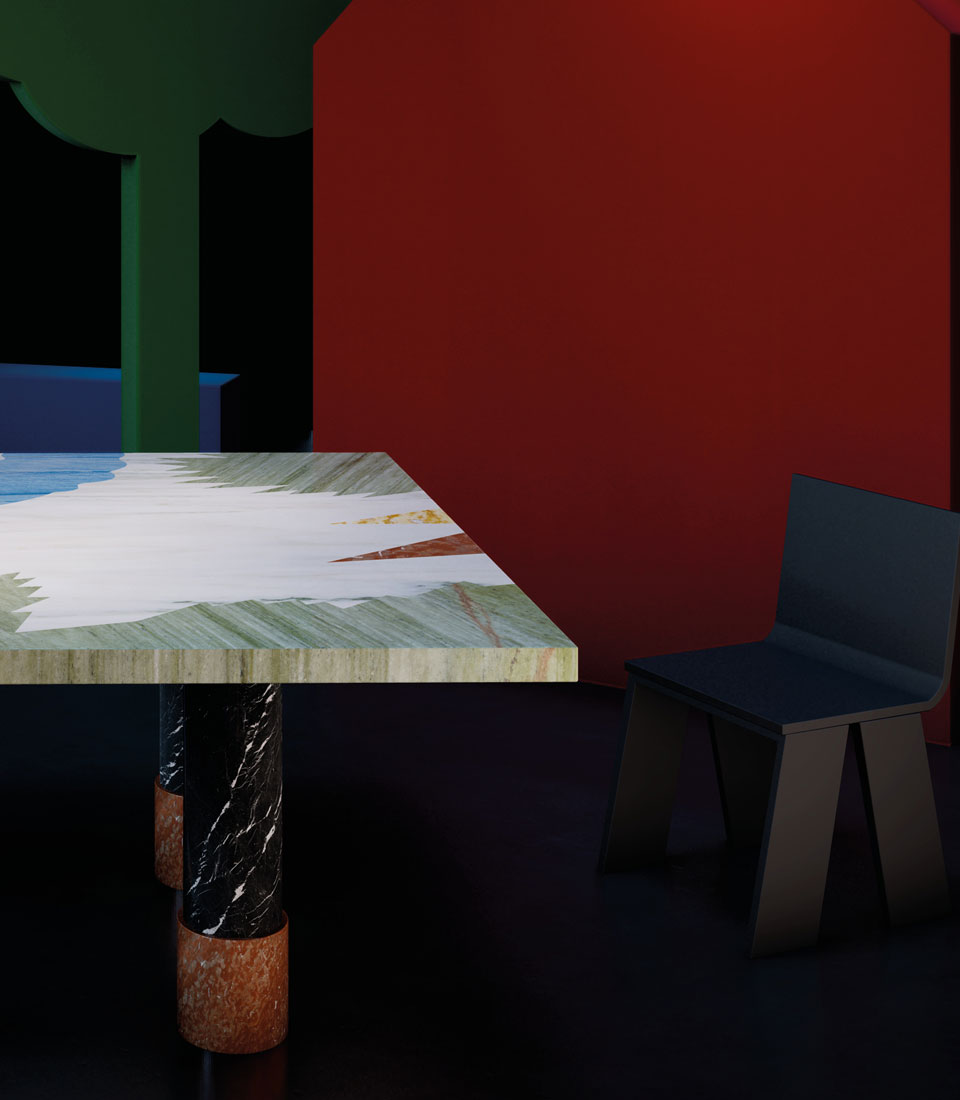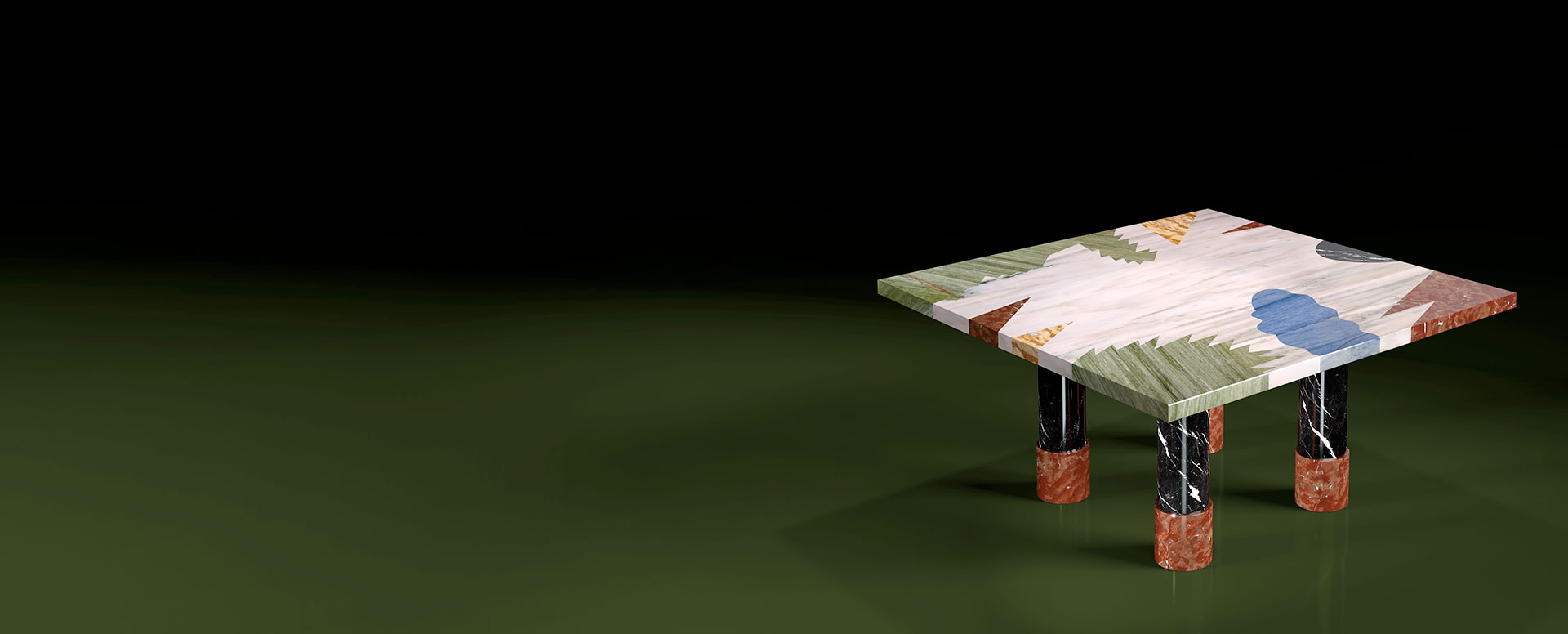 Architect and designer Ettore Sottsass would have liked this marble table that his friend Cleto Munari dedicated to him, in homage and memory to his style.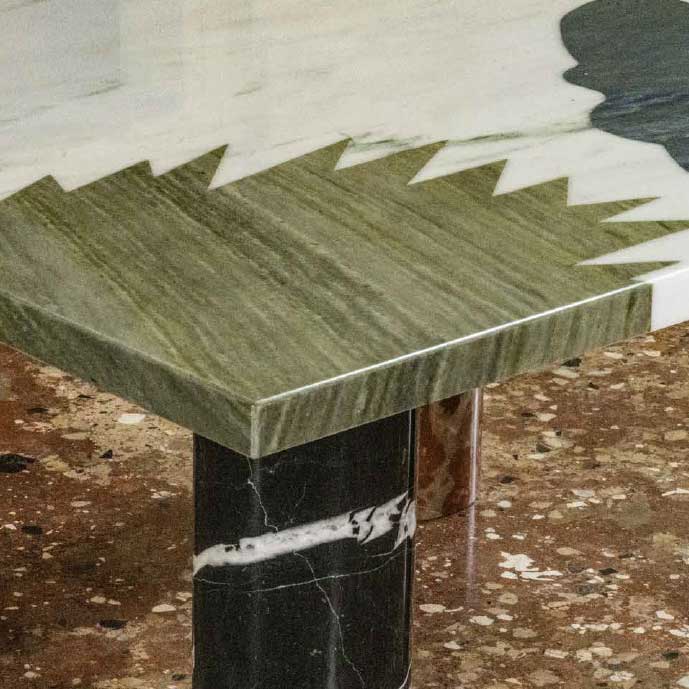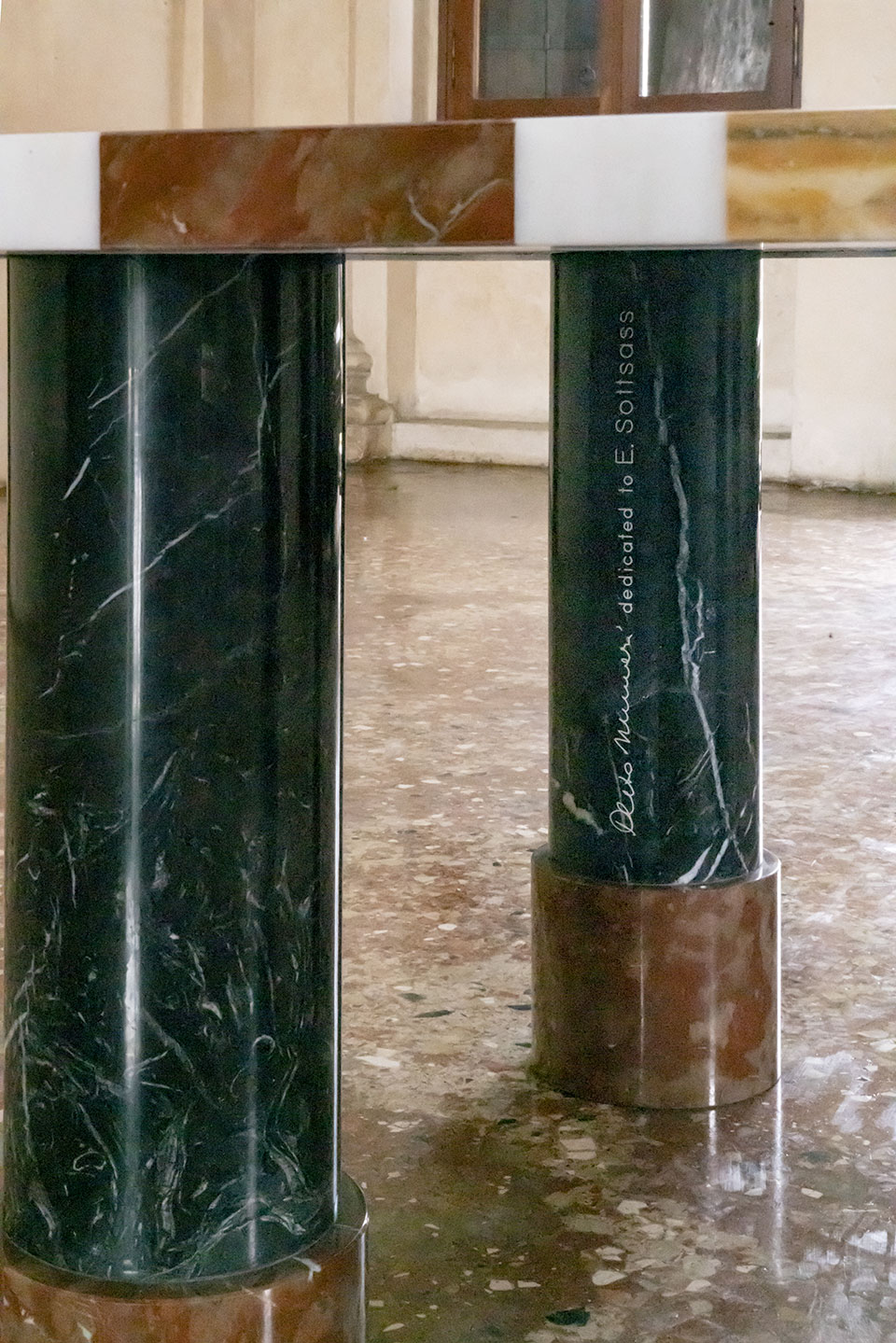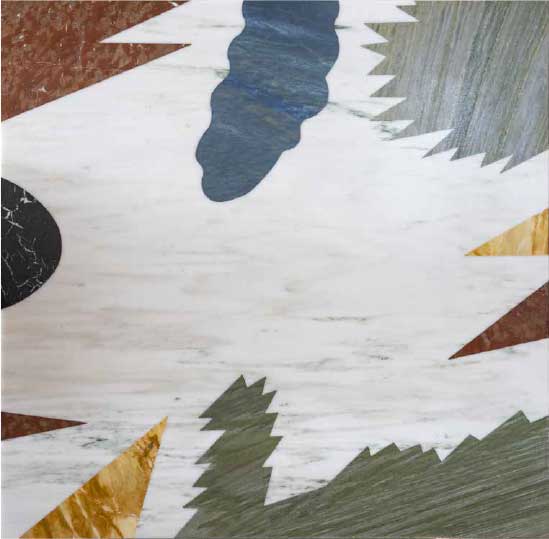 Cleto Munari conceived this table balancing the pure lines of the top and the attention to detail and proportions of the base, which gives it a unique aesthetic.