Venetian architect and cartoonist Guido Fuga designed this table inspired by art of comics and by cartoon strips.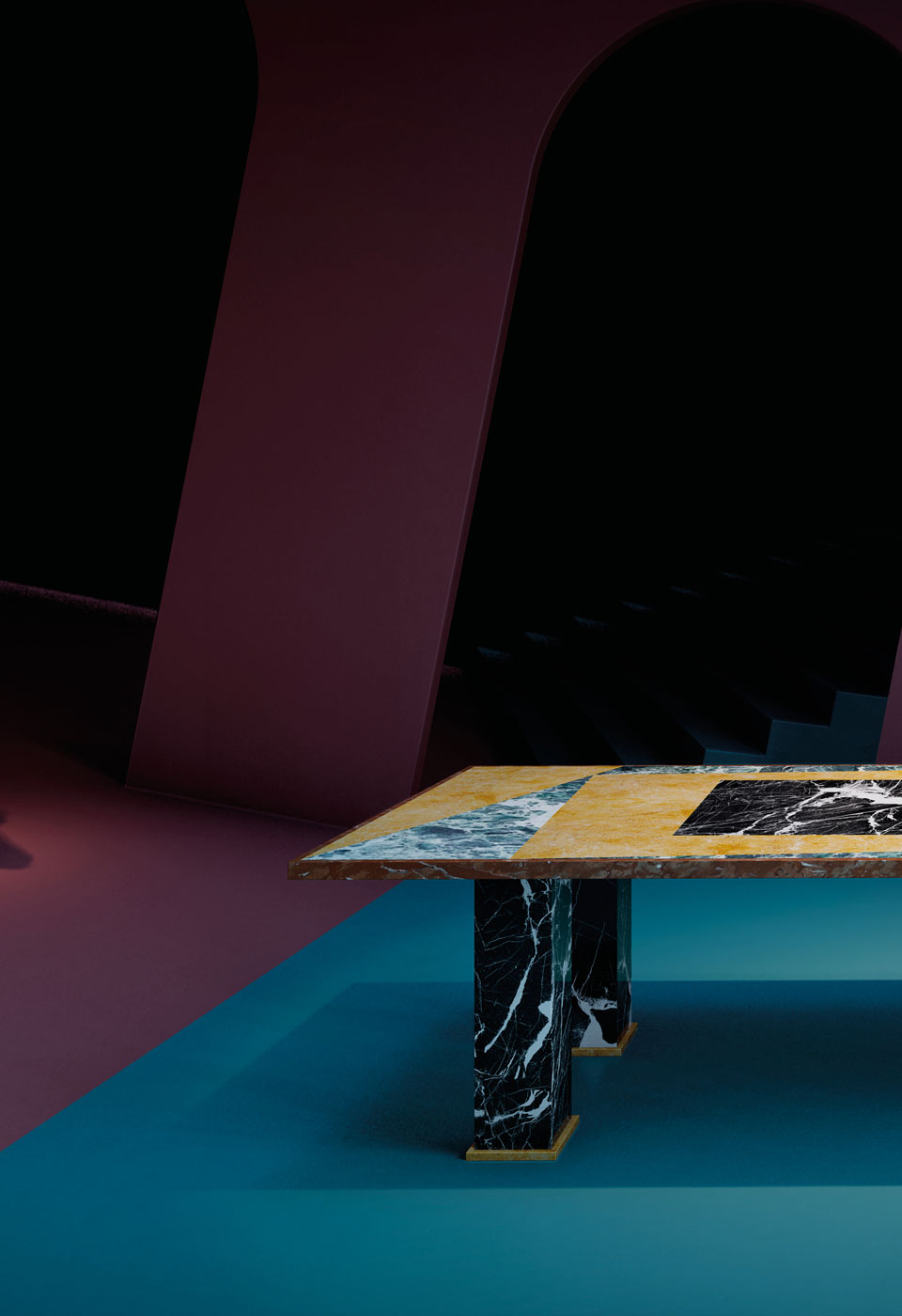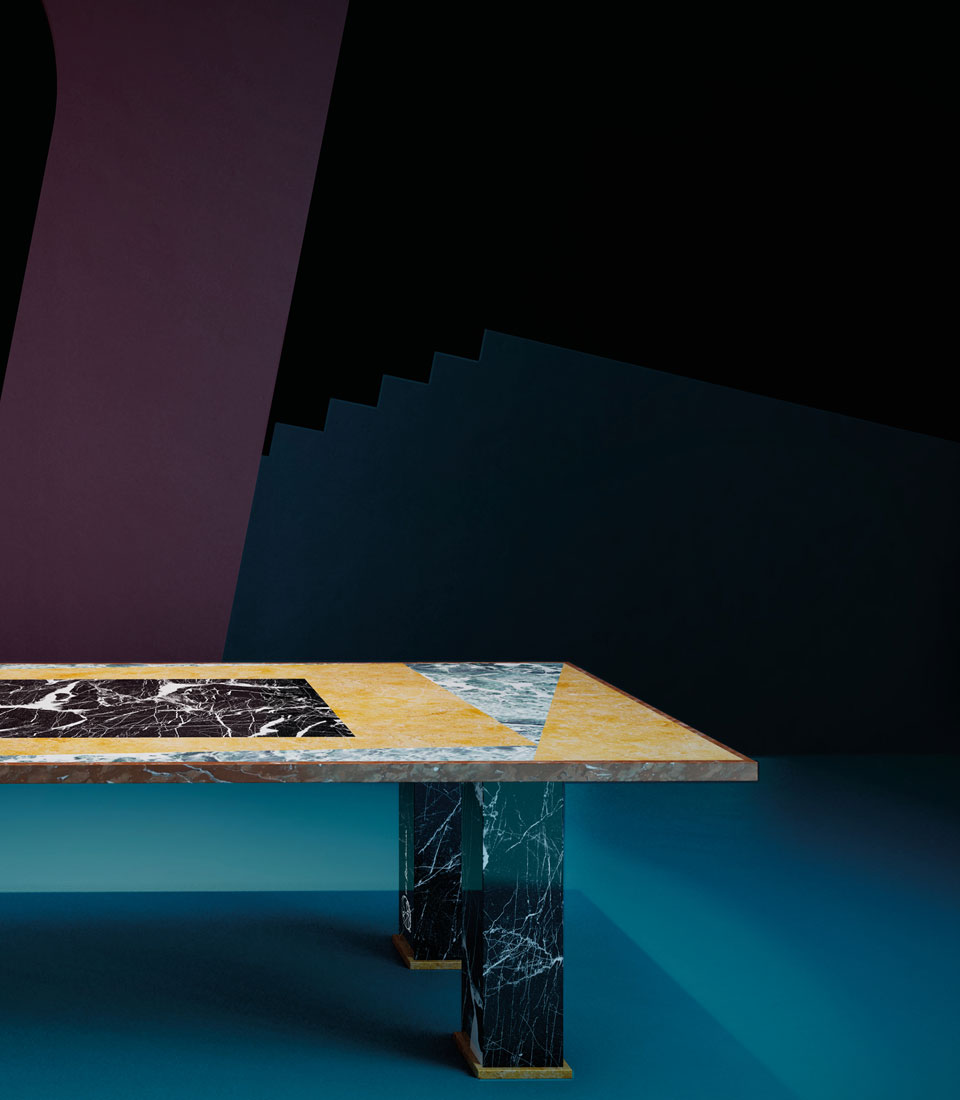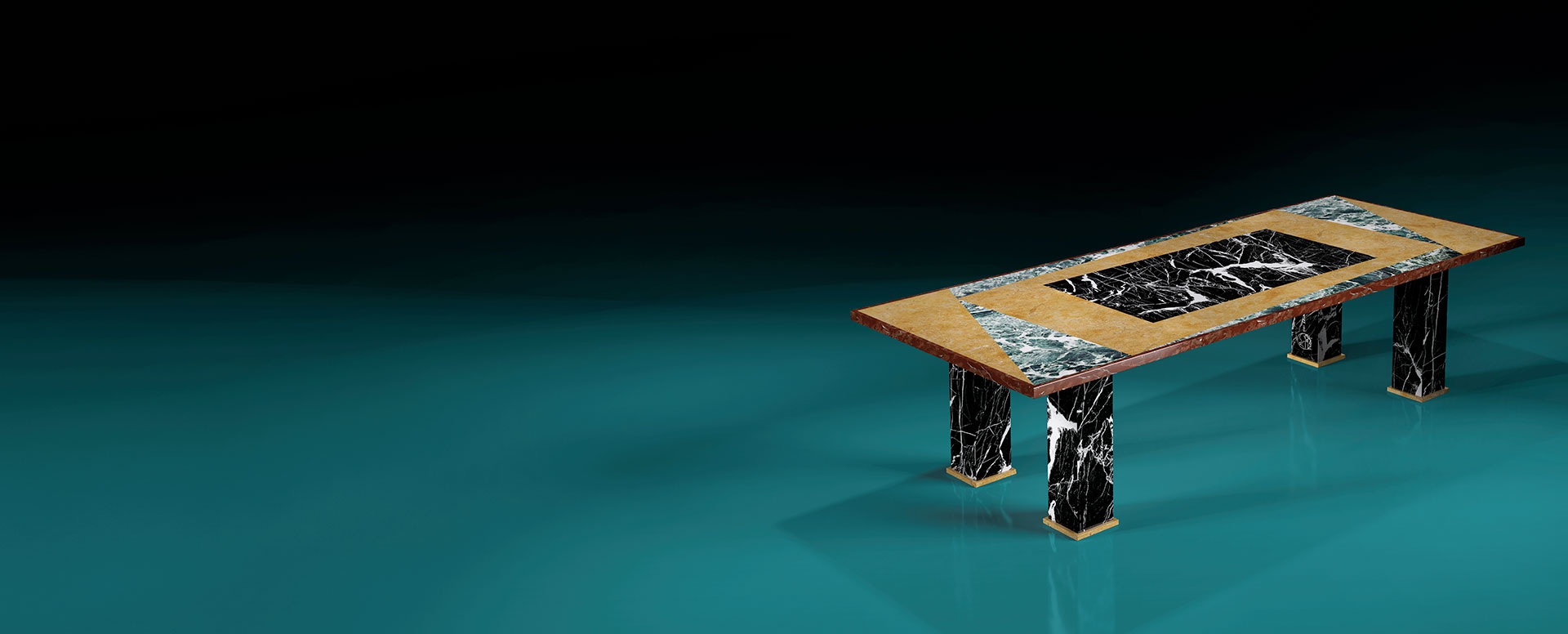 Big asymmetrical square in Giallo Antico (Yellow Antique marble) overlooks polished top highlighting the internal stone Verde Alpi (Verde Alpi marble) marked by from white to gray veins. Edge of the table made of warm Rosso Mantegna (Mantegna Red marble).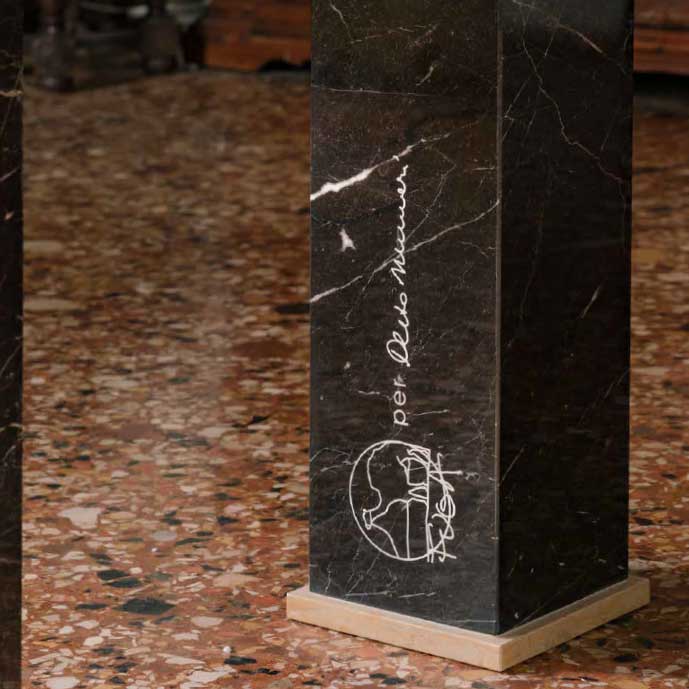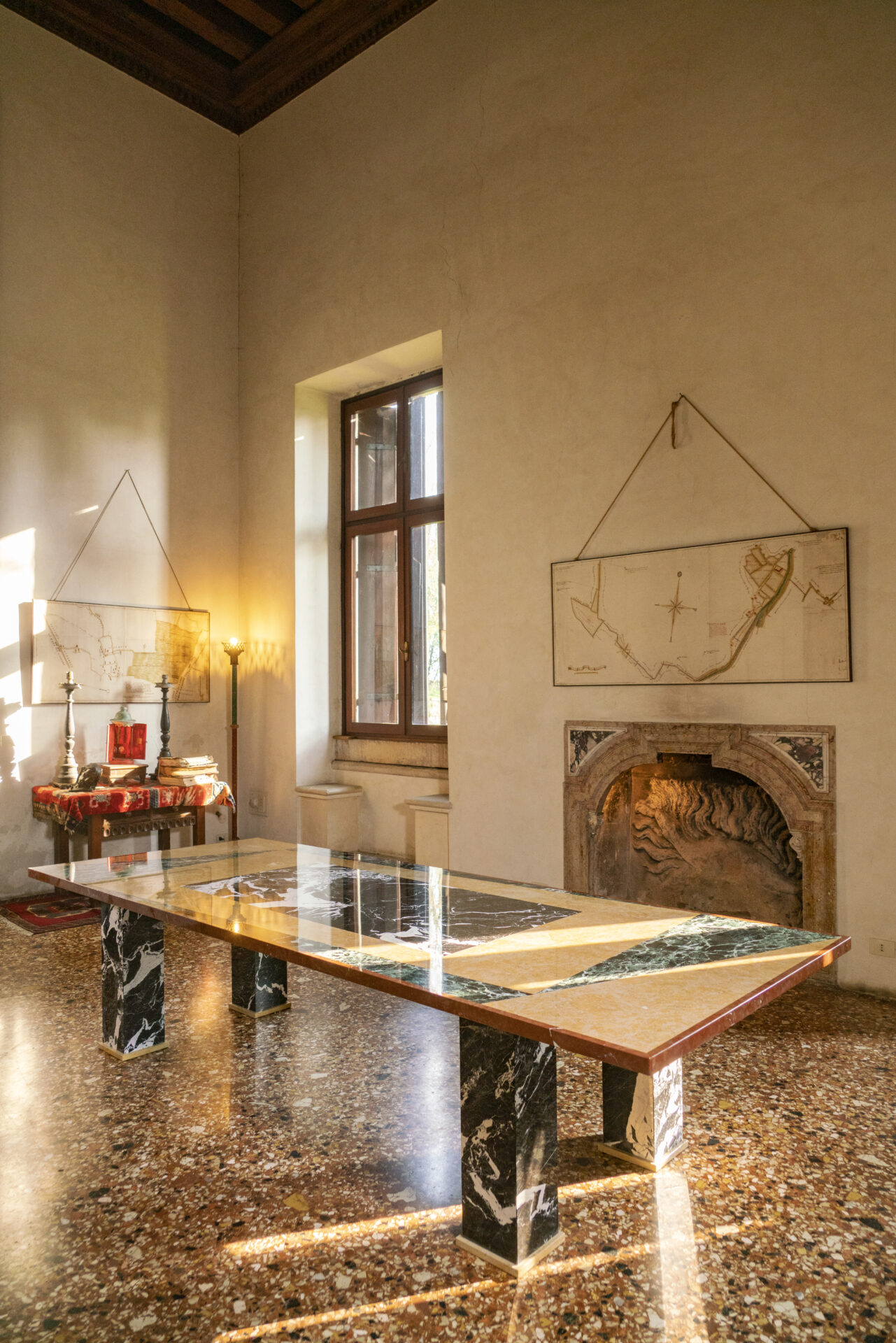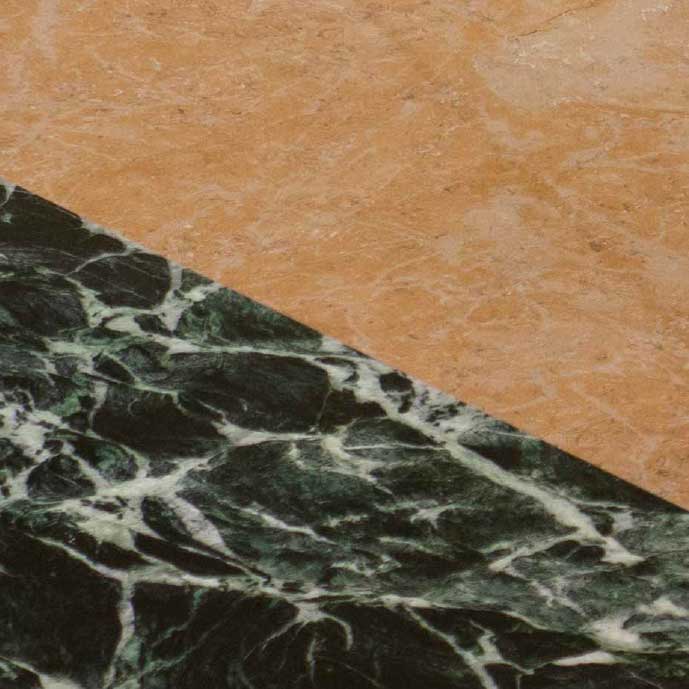 Magnificence of this marble table is granted by two Giallo Antico triangles located on wide sides and even more by four full supports in Nero Antico holding it at the base.