Alessandro Mendini particularly loved the interlocking and color mixes, so he successfully implemented them in interior architecture, pushing the history of Italian design.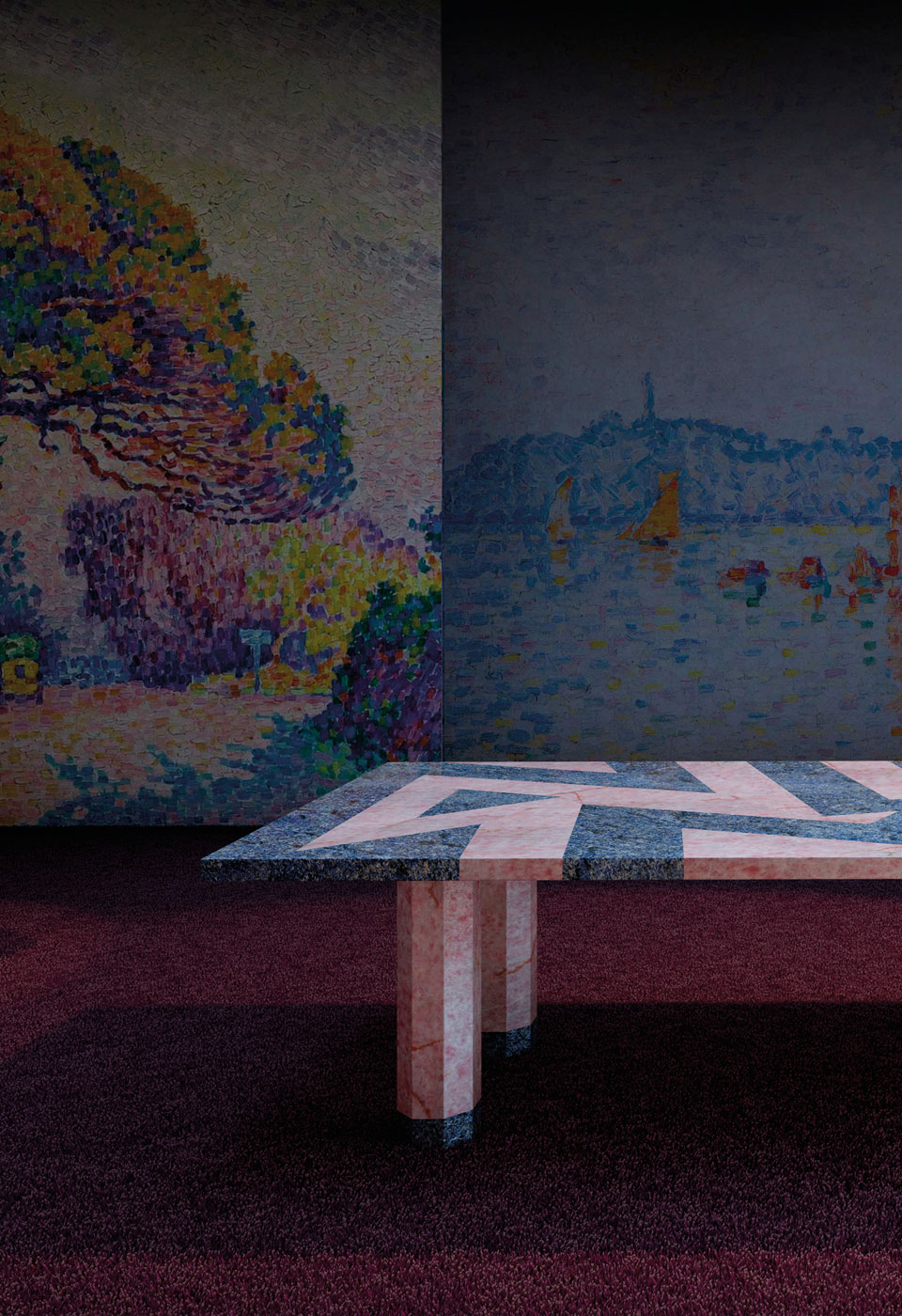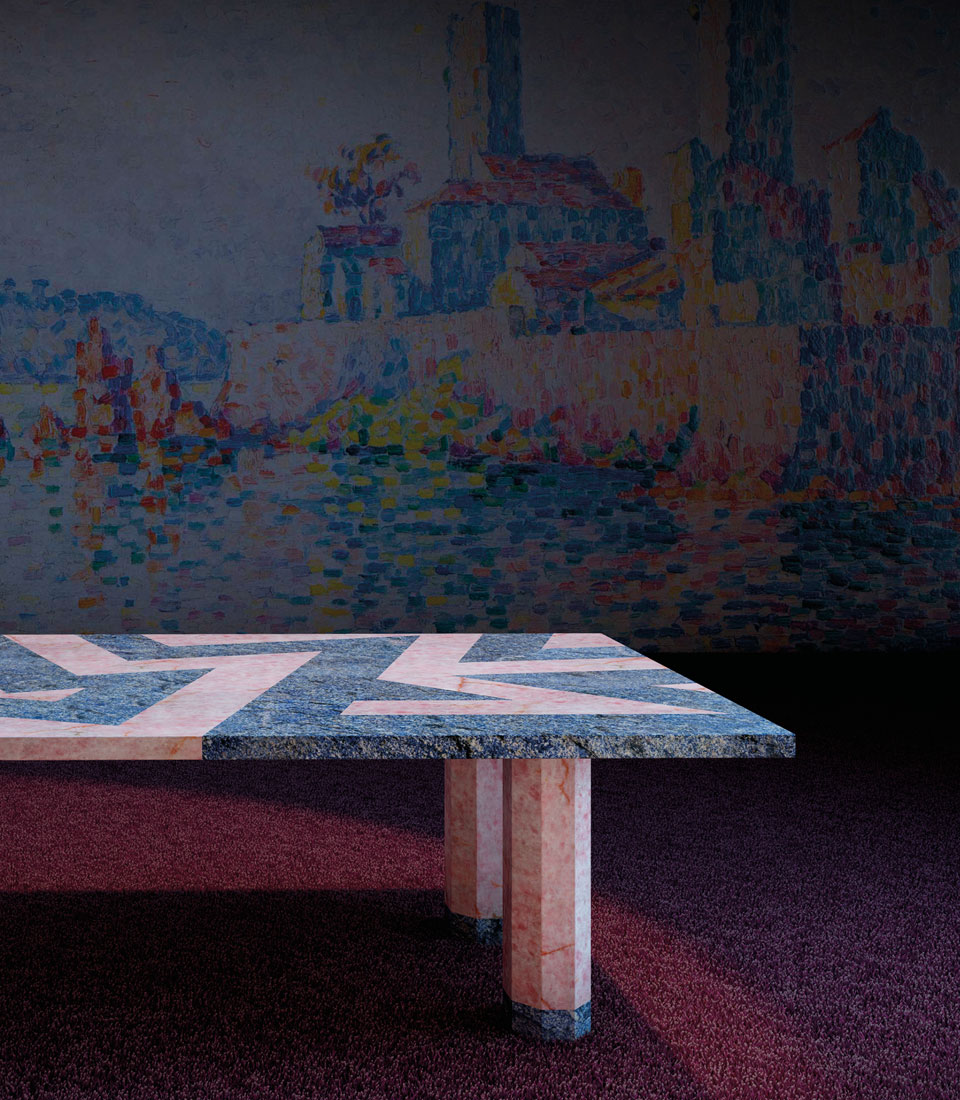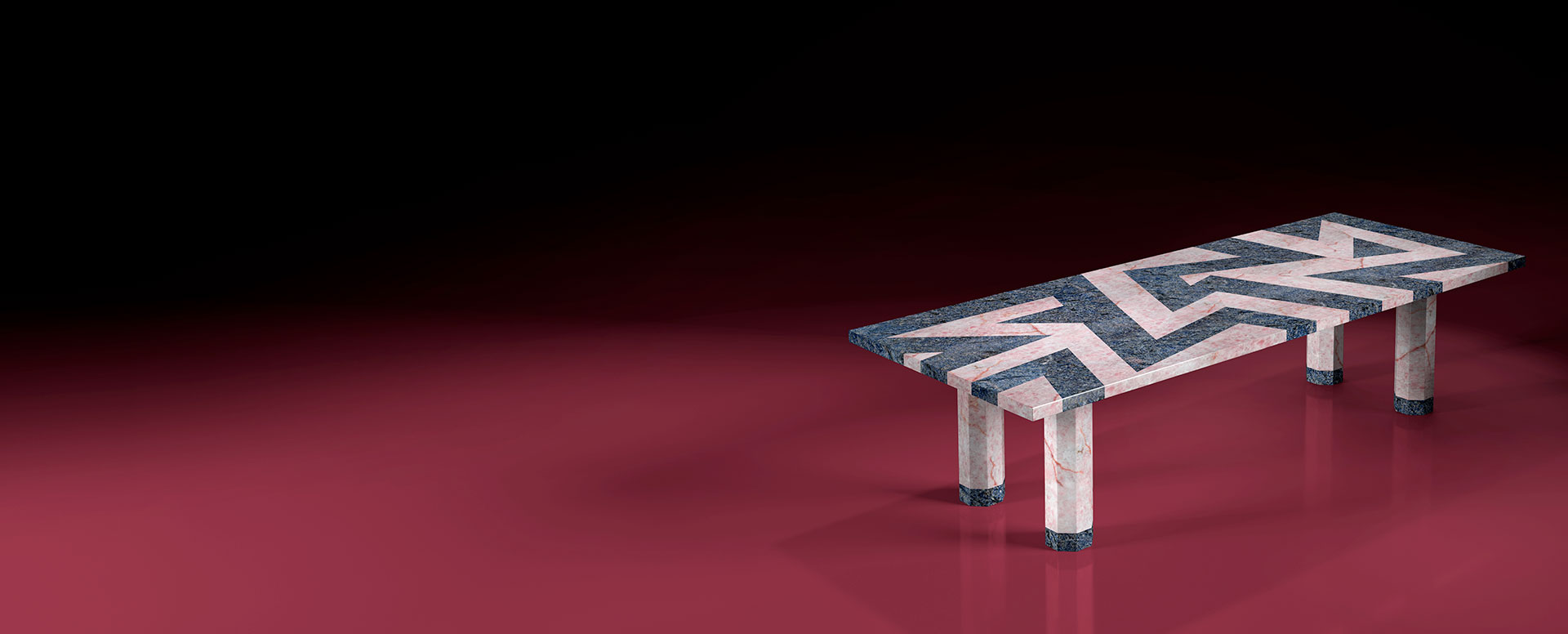 This table serves a decorative role as well as a role of support and conviviality, where the aesthetic imagination prevails over the practical function. It looks like a broken down Greek statue, a chase of segments and angles of Pink Crystal on a Bahia Blue base.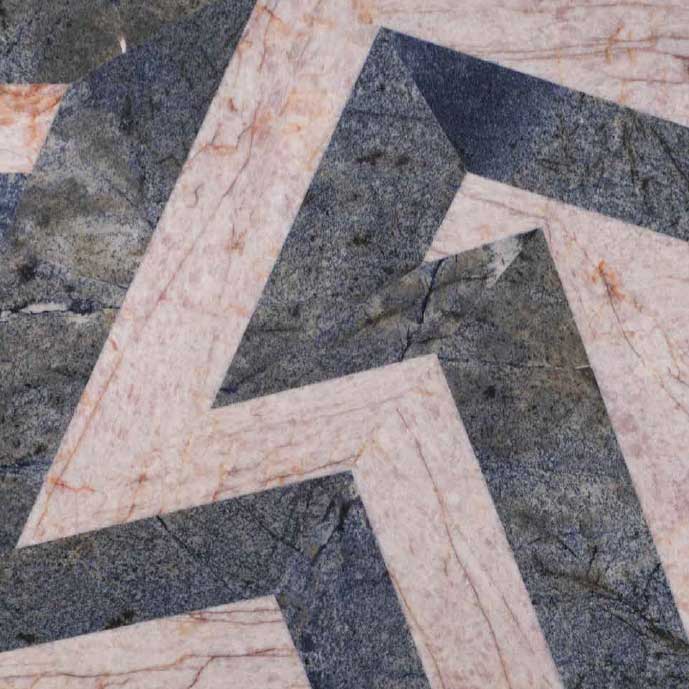 Olda By Alessandro Mendini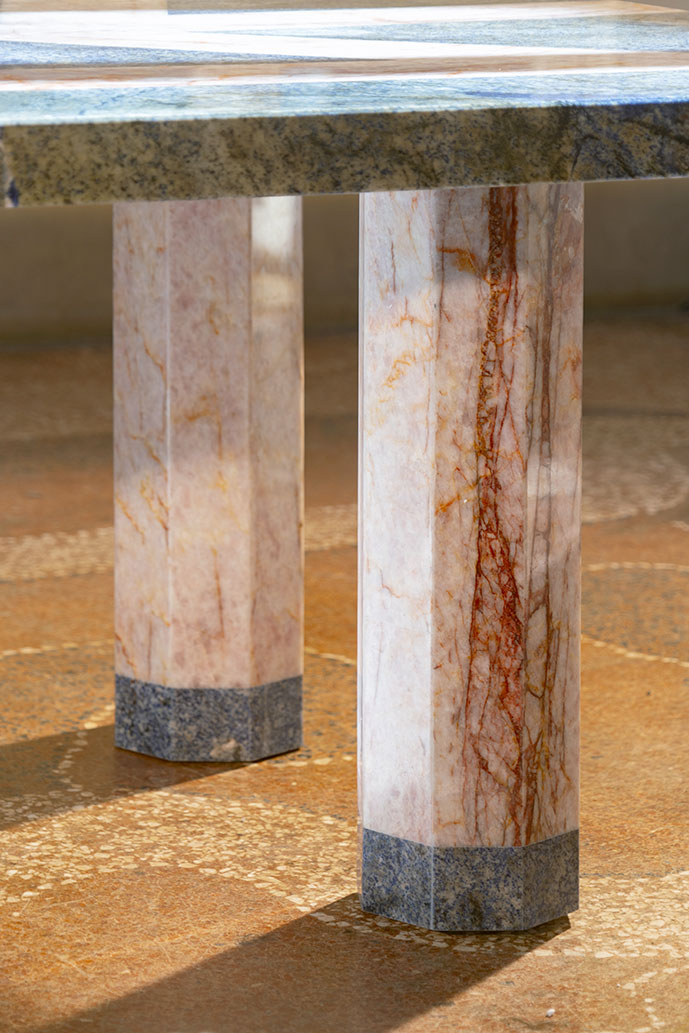 The sartorial culture of the marble company Piero Zanella, has made it possible to create a piece of high expressiveness, in memory of the lively thought of Mendini, of his iconic abstract and conceptual works but above all of his enormous intellectual legacy.